Riverview, Michigan Feb 23-25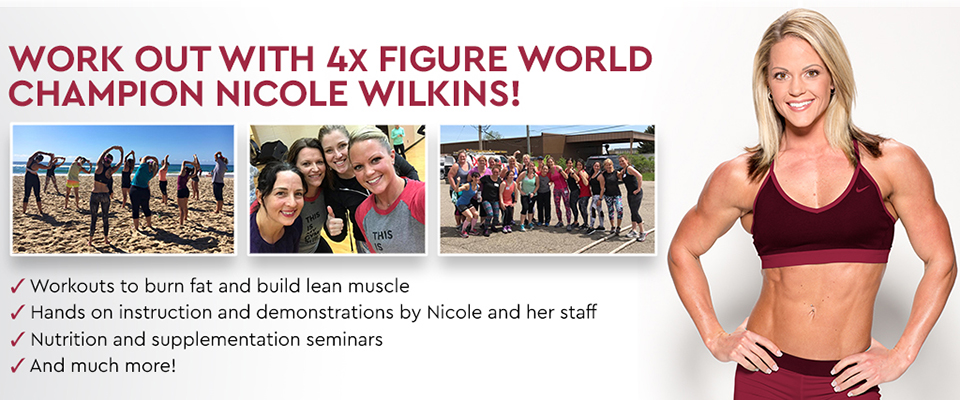 Are you looking to learn the fitness secrets of a four-time figure World Champion?
Then join me when nPower Fitness Camp comes to Riverview, Michigan on February 23-25 for three days of hands-on instruction, designed to teach you how to get in your best shape and make fitness fun!?
I've been training clients and hosting fitness camps for over a decade, and I've helped thousands of of individuals transform their physiques and learn how to live fitter and healthier lives. Now let me show you everything you need to know at this action-packed weekend!
The weekend includes:
√ Fat-burning and muscle-building workouts with yours truly ?
√ Nutrition seminars and step-by-step instruction on finding and creating the right meal plan for you ?
√ Tips and tricks for how to stay motivated and reach your goals?
√ Inspiring seminars focused on developing the right mindset and overcoming self-sabotage ❤️
This weekend is about having fun, working out and learning how to be fitter and healthier. But it's also about spending time with other women who UNDERSTAND and SUPPORT your struggles, your hopes and your lifestyle. Ladies of ALL athletic abilities, ages, fitness levels, shapes and sizes are welcome!
Space is limited and the camp is already half-full, so don't miss out – I hope to see you there!

WHAT nPower Fitness Camp
WHEN Friday February 23 to Sunday February 25
WHERE Riverview, Michigan
LOCATION 3DFIT Ultimate Fitness Arena (website)
TIMES Friday 4:30 to 8 pm; Saturday 10 am to 4 pm; Sunday 9 am to 2 pm
TESTIMONIALS
"One of the best weekends of my life! Learned so much and left beyond inspired and motivated to continue down my fitness journey. I'm definitely doing it again next year!" – Jolynne Hanh Howard

"[nPower Fitness Camp] is a life changing experience. I did my first one last weekend in Chicago. Nicole, Maureen and Amanda were the kindest most considerate and knowledgeable trainers. Nicole was so approachable and down to earth and so sweet. Challenged me mentally and physically. I'm going to make some changes and be back fitter and better next year." – Amber Leavitt