By Allison Frahn
There are so many flavors going on in this salsa that your taste buds can easily get overwhelmed…in a fantastic way. The smokiness and sweetness of the roasted corn combined with the tang of the vinegar and tomato, heat of the cayenne pepper, and creaminess of the black beans create a taste that is just so delicious.
You can serve this as a side dish alongside grilled steak, chicken, or burgers, you can mix into a nice big salad, or serve as a dip. No matter what, you can't go wrong. Enjoy!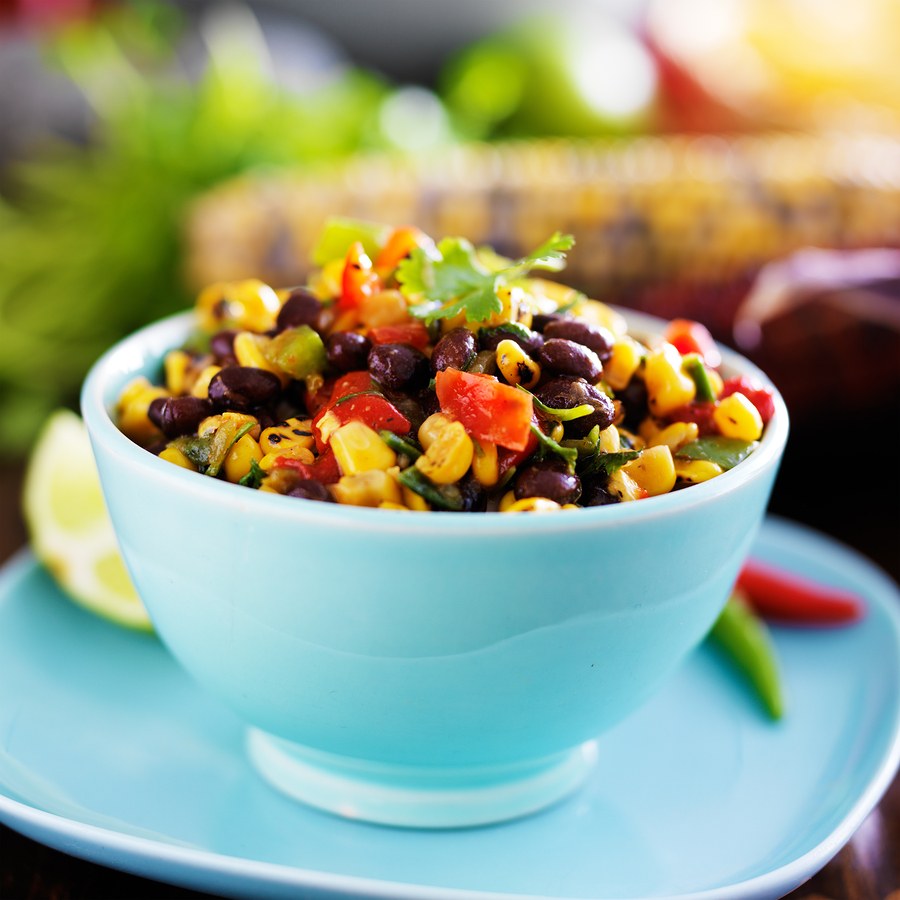 INGREDIENTS
• 15 1/2 oz can lower sodium black beans, drained and rinsed
• 1 large ear of corn (yield 1 cup kernels)
• 1 medium ripe tomato, finely diced
• 2 scallions, finely sliced
• 2 tbsp fresh cilantro, finely chopped
• 1 clove garlic, minced
• 3 tbsp olive oil
• 3 tbsp cayenne pepper sauce
• 3 tbsp red wine vinegar
• 1/2 tsp chili powder, or to taste
• 1/4 tsp salt, or to taste

PREPARATION
• Fire up the grill and roast the corn until tender and browned on all sides, rotating during cooking. You can also roast the corn in your oven if you prefer.
• Allow the corn to cool to room temperature and then slice the kernels off the corn. Place into a mixing bowl and add the drained black beans, diced tomato, sliced scallions, chopped cilantro, and minced garlic. Set aside.
• In a separate small mixing bowl, combine the olive oil, cayenne pepper sauce, vinegar, chili powder, and salt and whisk with a fork to combine until nice and blended.
• Pour the sauce into the bowl with the corn mixture and toss until well coated. Cover and refrigerate at least 30 minutes or until ready to serve (the longer it sets, the more the flavor develops). Enjoy!
NUTRITION INFO
(Per serving; recipe serves 6)
160 calories, 5g protein, 18g carbohydrates (6g fiber), 8g fat

RELATED CONTENT
Fit Fixins: Savory Grilled Chicken Crepes
Fit Fixins: Strawberry Almond Kale Salad With Citrus Vinaigrette
Fit Fixins: No Bake Raspberry Cheesecake Delight
Fit Fixins: Strawberry Jam Thumbprint Cookies
Fit Fixins: Grilled Stuffed Zucchini Rolls
ABOUT ALLISON FRAHN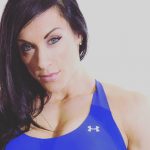 Allison is a five-time IFBB Figure Olympian who has a passion for healthy, yet delicious cooking. Allison owns Alli's Slim Pickins, Inc., a healthy food and recipe-based company. She is excited to share her years of experience with you and provide healthy recipes that proclaim her slogan: 100% Taste & 0% Guilt.
Want more recipes? Purchase Ali's recipe e-book here!