By Allison Frahn
There's nothing like a good old healthy cookout to enjoy summer! And to keep it healthier, instead of having a hot dog you could opt for a piece of grilled chicken; you could swap out a higher fat hamburger meat with a 90% lean variety…but what do you do about the bun if you're trying to limit your processed carbs? Well, I have a delicious solution: portobello mushroom caps! The beauty about this is not only does it work great, but since the grill is already going – it takes almost no extra time at all. Enjoy! 🙌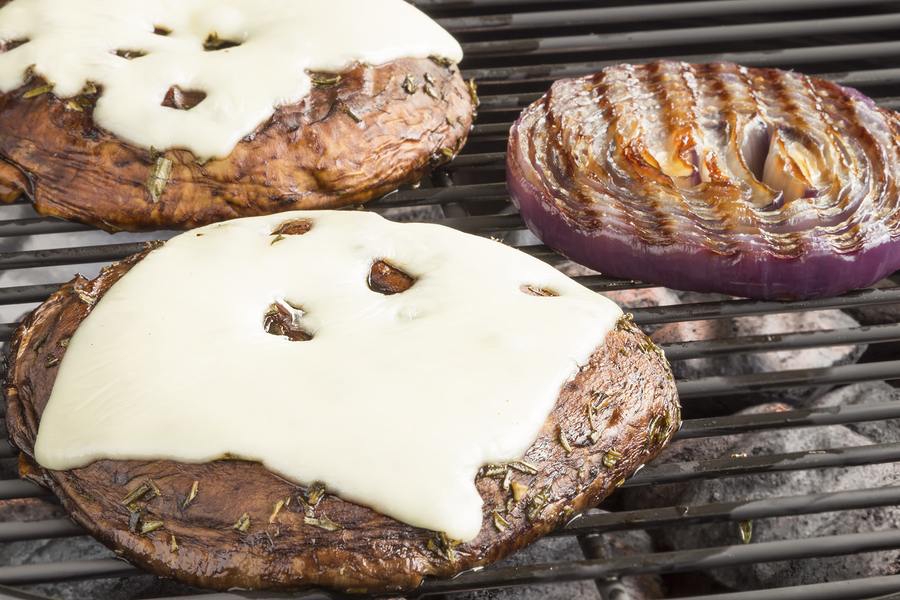 INGREDIENTS
• 4 portobello mushroom caps, stems and gills removed
• 2 slices red onion
• 12 oz. 95% lean ground beef
• 2 slices low-fat swiss cheese (or your preferred cheese)
• Salt and pepper, to taste
PREPARATION
• Fire up the grill over medium-high heat.
• Put the cleaned mushroom caps bottom side up on a piece of foil and spray with non-stick cooking spray. Season with salt and pepper. Set aside.
• Form your ground beef into 2 burger patties and put onto a plate.
• Once the grill is ready, put the mushroom caps on the grill and cook for about 5 minutes, or until the grill marks appear on the bottom and they start to get tender. Flip over.
• Right after you flip your buns, add the ground beef patties and cook for about 5 minutes or until browned on the bottom. At this time flip both the burgers and the buns and cook for an additional 5 minutes, or until the burgers are cooked according to your liking. Add one cheese slice to each of the burger patties and let sit for a minute, or until melted. Note, the mushrooms should be ready at the same time the burgers are done but test to ensure that they are tender and golden brown before removing from the heat.
• Use the mushroom just like you would a bun and layer lettuce, tomato, pickles, mustard, etc. on top of your burger patty, followed by the other mushroom cap. Slice in half and dig in! (Note, this burger bun is definitely juicier than your average bun so use lots of napkins and avoid those drips!). Enjoy
NUTRITION INFO
(Per burger (including "bun"); recipe serves 2)
400 calories, 62g protein, 9.5g carbohydrates (5g fiber), 13g fat

RELATED CONTENT
Fit Fixins: Strawberry Shortcake Roll-Ups
Fit Fixins: Tuna Spring Rolls
Fit Fixins: Grilled Hawaiian Turkey Pineapple Skewers
Fit Fixins: Berries & Cream Cake Parfait
Fit Fixins: Sesame Crusted Ahi Tuna With Ginger Lime Sauce

ABOUT ALLISON FRAHN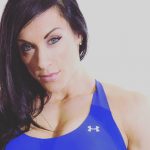 Allison is a five-time IFBB Figure Olympian who has a passion for healthy, yet delicious cooking. Allison owns Alli's Slim Pickins, Inc., a healthy food and recipe-based company. She is excited to share her years of experience with you and provide healthy recipes that proclaim her slogan: 100% Taste & 0% Guilt.
Want more recipes? Purchase Ali's recipe e-book here!