By Allison Frahn
Bring the delicious flavors of Middle Eastern cuisine to your table in just minutes! These healthy kebabs are super-quick and easy to make, packed with tons of flavor, and total a whopping 52 grams of protein.? I love using lamb for this recipe, but feel free to use beef or poultry. You can serve them over rice and/or pita bread. If you're going low-carb, simply serve over a salad or your favorite veggies.
Enjoy!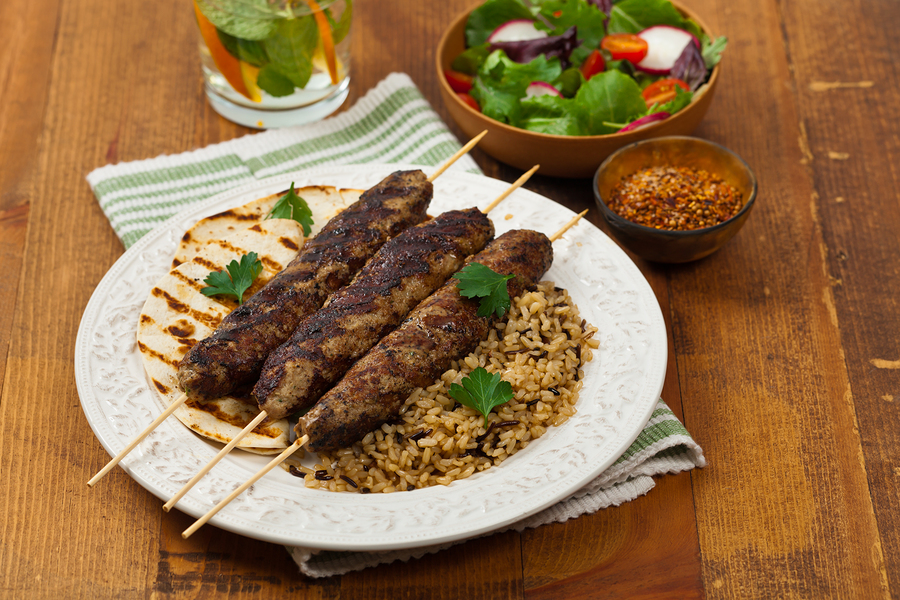 INGREDIENTS
• 1 lb ground lamb (lean cut)
• 1 cup packed fresh parsley leaves
• 1/2 yellow onion, chopped
• 2 garlic cloves
• 1/2-inch piece ginger, peeled
• 1 tbsp coconut flour
• 1 egg white
• 2 tsp cumin
• 2 tsp coriander
• 1 tsp ground allspice
• 1 tsp ground black pepper
• 1 tsp each salt and pepper, or to taste
• 1/2 tsp ground nutmeg
• 1/2 tsp paprika
PREPARATION
• Soak 4 wooden skewers in water for about 15 minutes.
• In a food processor, chop the parsley, onion, garlic, and ginger.
• Add the lamb, egg white, coconut flour, and all remaining spices. Blend until the mixture is well combined and somewhat pasty.
• Use a spatula and scoop the lamb mixture into a large bowl. Take a handful of the mixture and form into a meatball. Thread onto a skewer and roll the meat in your hands to flatten it around the length of the skewer (the lamb kebab should be about 1-inch in thickness. Repeat this process with the remaining meat onto the other 3 skewers.
• Heat grill to high heat. Place kebabs on grill and cook for about 3-4 minutes. Turn and cook another 3-4 minutes or until the meat is no longer pink. Remove from the grill and serve. Enjoy!
NUTRITION INFO
(Per kebab; recipe serves 2)
346 calories, 52g protein, 7g carbohydrates (1g fiber), 12.5g fat

RELATED CONTENT
Fit Fixins: Mexican Style Chicken Stuffed Sweet Potatoes
Fit Fixins: Acai Fruit Smoothie Bowl
Fit Fixins: Sweet N' Spicy Chicken Meatballs
Fit Fixins: Ham & Pineapple Breakfast Pizza
Fit Fixins: Toasted Coconut Almond Protein Pancakes

ABOUT ALLISON FRAHN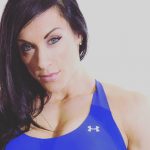 Allison is a five-time IFBB Figure Olympian who has a passion for healthy, yet delicious cooking. Allison owns Alli's Slim Pickins, Inc., a healthy food and recipe-based company. She is excited to share her years of experience with you and provide healthy recipes that proclaim her slogan: 100% Taste & 0% Guilt.
Want more recipes? Purchase Ali's recipe e-book here!