By Allison Frahn
This western inspired breakfast dish packs a ton of flavor in tiny portions. Not only are they delicious, but they allow for a great way to portion control your meals. You can have one as a little snack or enjoy 2-3 for a meal.
These are also great for leftovers as well, so make a bunch for you and the family to eat throughout the week (you can heat them up or just eat right out of the fridge like I often do). Enjoy!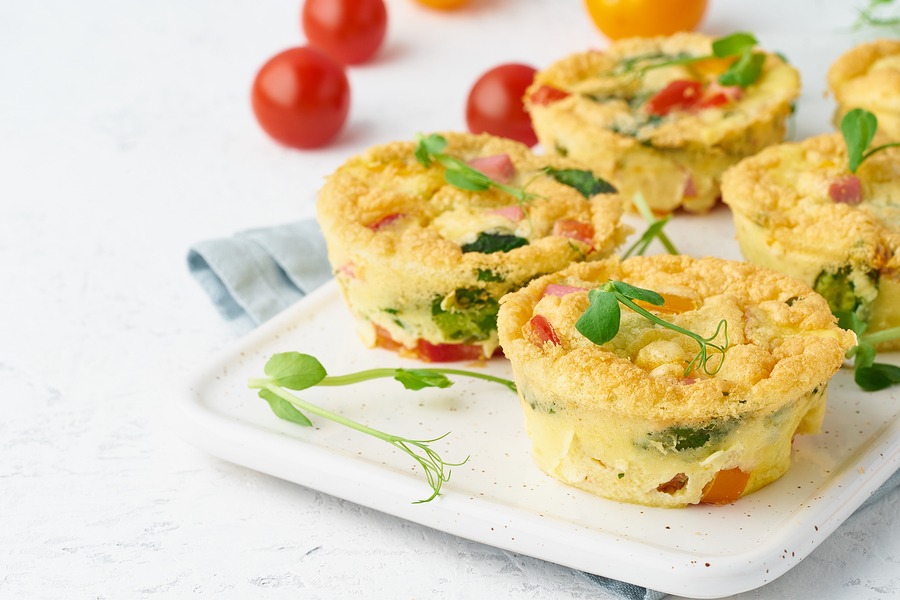 INGREDIENTS
• 1 1/2 cup egg whites
• 2 large eggs, lightly beaten
• 3 tbsp unsweetened almond milk
• 4 oz cooked ham, finely chopped
• 1/2 cup low-fat shredded Monterey Jack cheese
• 1/3 cup bell pepper, finely chopped
• 1/3 cup tomatoes, finely chopped
• 1/4 cup onion, finely diced
• 1/2 tsp salt, or to taste
• 1/2 tsp ground black pepper
• 1 tbsp light butter
PREPARATION
• Preheat oven to 350 degrees Fahrenheit.
• Spray a baking sheet with non-stick spray. Spray a large skillet with non-stick cooking spray and place over medium-high heat. Add butter. Once melted, add chopped onion, pepper and tomatoes and a pinch of salt and pepper. Sauté for about 5 minutes, or until veggies are tender and lightly browned.
• Spoon into a bowl and set aside while you prepare the egg mixture.
• Spray a 6-cup jumbo muffin tin with nonstick spray. Set aside.
• In a large bowl, whisk together the eggs, egg whites, almond milk, salt, and pepper until light and fluffy. Stir in the veggie mixture, ham, and shredded cheese and immediately portion into each of the muffin cups.
• Bake for about 25 minutes or until eggs are firm and slightly golden brown. Allow to cool for 10 minutes before serving. Enjoy!
NUTRITION INFO
(Per mini; recipe makes 6)
130 calories, 17g protein, 3g carbohydrates (0.5g fiber), 5g fat
RELATED CONTENT
Fit Fixins: Low Carb Rainbow Pizza
Fit Fixins: Blueberry Frozen Yogurt Popsicle Cups
Fit Fixins: Ranch Tuna Salad Stuffed Tomatoes
Fit Fixins: Light Lemon Poundcake
Fit Fixins: Breakfast Pizza Cups
ABOUT ALLISON FRAHN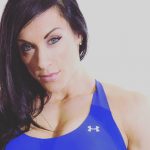 Allison is a five-time IFBB Figure Olympian who has a passion for healthy, yet delicious cooking. Allison owns Alli's Slim Pickins, Inc., a healthy food and recipe-based company. She is excited to share her years of experience with you and provide healthy recipes that proclaim her slogan: 100% Taste & 0% Guilt.