By Allison Frahn
I would argue that it's difficult to make French Toast any better than it already it is – that is until I added bacon and eggs to it. I'm sure you're thinking that this must be a calorie bomb but it's not when you make it my way!
By choosing healthier options and eliminating the amount of unnecessary butter used to cook it, it's a treat that you could eat every day if you wanted to. Try it for breakfast, lunch, or dinner. Enjoy!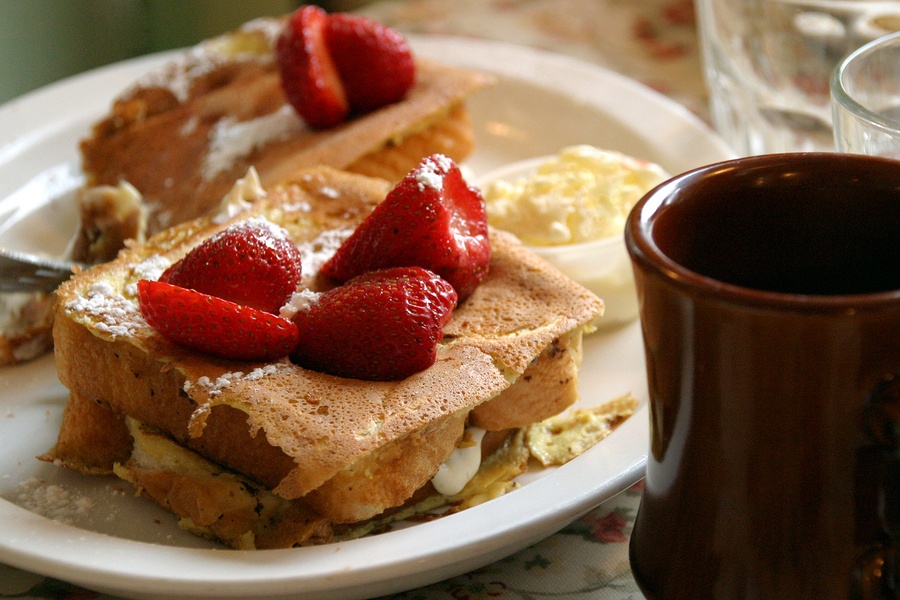 INGREDIENTS
• 2 slices light bread
• 3 egg whites + 4 egg whites, separated
• 3 tbsp unsweetened almond milk
• pinch salt
• pinch cinnamon
• 2 slices uncured center cut reduced sodium bacon
• 1 slice reduced fat American cheese (or your preference)
PREPARATION
• Coat a small skillet with non-stick cooking spray and place over medium-high heat. Add bacon slices and cook for about 5 minutes, or until crispy.
• While the bacon is cooking, whisk together 3 egg whites, almond milk, cinnamon, and salt in a small mixing bowl. Set aside.
• Remove bacon from pan and place on a paper towel.
• Reduce heat to medium, and in this same skillet add the remaining 4 egg whites and let cook to get firm.
• While the egg whites are cooking, make your French Toast. Dip one slice of the light bread into the egg-milk mixture until fully saturated. Place on the skillet. Repeat with the other slice. Cook for approximately 3-4 minutes, or until underside is golden brown. Flip over each slice with a spatula.
• Once the egg whites are firm, add the cheese slice and crumble the bacon over the top. Let sit for a minute or two and then flip over omelet style.
• Once the French Toast is cooked to your desired golden brown on both sides, remove and put on a plate. Put the omelet on one of the slices and then top with the other slice to form a sandwich. OPTION: you can substitute the bacon with Canadian bacon or ham.Enjoy!
SERVING SUGGESTIONS (not included in macros below)
• Sprinkle with a dash of nPower Nutrition Isolate Vanilla Cupcake protein powder for a powdered sugar like effect
• Top with your favorite sugar free syrup
• Top with your fresh fruit, such as strawberry slices
NUTRITION INFO
(Per sandwich; recipe makes 1)
310 calories, 43g protein, 18g carbohydrates (2g fiber), 7g fat
RELATED CONTENT
Fit Fixins: Tangy Red Potato Egg Salad
Fit Fixins: Szechuan Chicken Fried Rice
Fit Fixins: Homemade Hamburger Helper
Fit Fixins: Baked Eggplant Parmesan
Fit Fixins: Breakfast Potato Casserole
ABOUT ALLISON FRAHN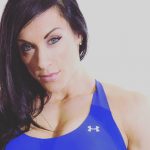 Allison is a five-time IFBB Figure Olympian who has a passion for healthy, yet delicious cooking. Allison owns Alli's Slim Pickins, Inc., a healthy food and recipe-based company. She is excited to share her years of experience with you and provide healthy recipes that proclaim her slogan: 100% Taste & 0% Guilt.