By Allison Frahn

There are few things more refreshing than an ice cold treat on a hot summer day. What makes that even better is when it's completely guilt free! Given that it is the heart of bathing suit season, I'm sure that this is an important factor. So, this Peaches & Cream Sorbet is going to give you just that.
With just a few ingredients, it's a cinch to make with virtually no clean up required either. Even better, there is no added sugar, 15 grams of protein, and only 1 gram of fat per serving! Enjoy and stay cool.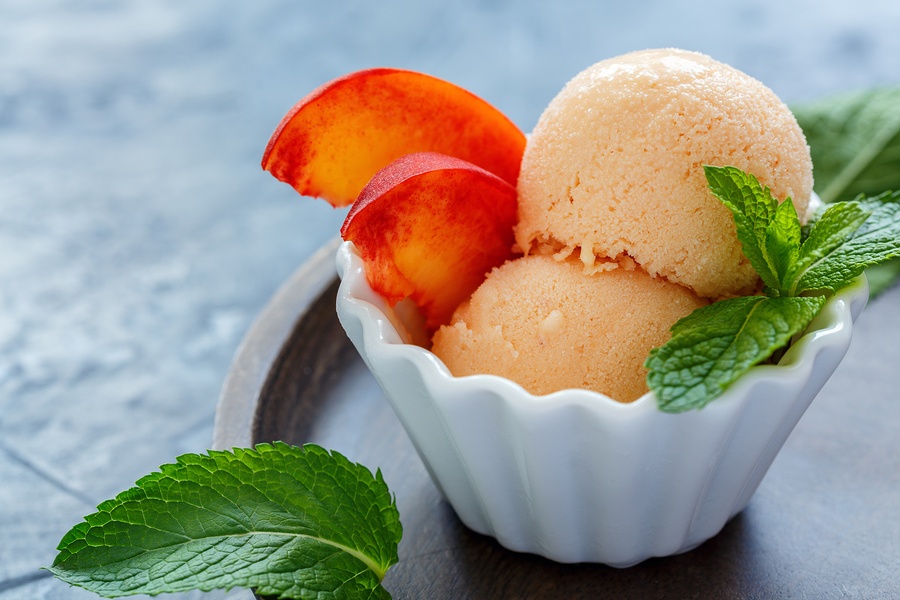 INGREDIENTS
• 6 large, ripe peaches
• 1/2 cup nonfat Greek yogurt
• 2 scoops nPower Vanilla Cupcake protein
• 2 tbsp granulated sweetener
• 1/4 tsp vanilla extract
• 1/4 tsp salt
PREPARATION
• Peel and slice peaches, then freeze until firm.
• Place peach slices into the bowl of a food processor and add yogurt, protein powder, sweetener, extract, and salt. Process until smooth and creamy, scraping down the sides as you go (if necessary).
• Pour into a loaf pan and freeze for about 6 hours, or until firm. Scoop with an ice-cream scoop to serve. Enjoy!
NUTRITION INFO
(Per serving; recipe serves 4)
175 calories, 15g protein, 25g carbohydrates (4g fiber), 1g fat

RELATED CONTENT
Fit Fixins: Fire Roasted Corn & Black Bean Salsa
Fit Fixins: Savory Grilled Chicken Crepes
Fit Fixins: Strawberry Almond Kale Salad With Citrus Vinaigrette
Fit Fixins: No Bake Raspberry Cheesecake Delight
Fit Fixins: Strawberry Jam Thumbprint Cookies
ABOUT ALLISON FRAHN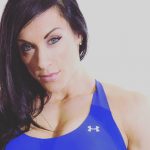 Allison is a five-time IFBB Figure Olympian who has a passion for healthy, yet delicious cooking. Allison owns Alli's Slim Pickins, Inc., a healthy food and recipe-based company. She is excited to share her years of experience with you and provide healthy recipes that proclaim her slogan: 100% Taste & 0% Guilt.
Want more recipes? Purchase Ali's recipe e-book here!