By Allison Frahn

There's just something about the warm smell of cinnamon coming right from the oven that evokes such wonderful feelings. Not only because I love the taste of cinnamon, but it reminds me of the beautiful autumn and holiday seasons.
When baking these delicious Cinnamon Pumpkin Blondies you will get just that. I love to start my morning off with this healthy treat. Whether you bake them the night before, or before breakfast, these blondies will start your day off with a smile. Enjoy!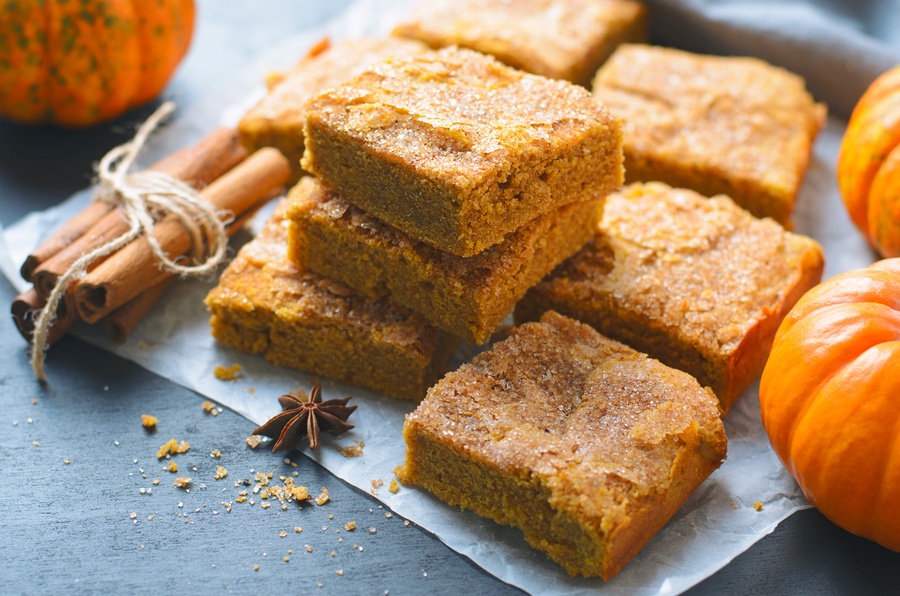 INGREDIENTS
• 3/4 cup all purpose flour
• 1 scoop nPower Nutrition Isolate Vanilla Cupcake protein powder
• 2 tsp pumpkin pie spice (or make your own; see below*)
• 1/2 tsp baking powder
• 1/2 tsp salt
• 2 large eggs
• 1/2 cup granulated sweetener (plus a little bit extra for topping)
• 1/2 cup pumpkin puree
• 1/4 cup coconut oil, softened
• 2 tbsp light butter, softened at room temperature
• 1 tsp vanilla extract
Homemade pumpkin pie spice substitution
• 1 tsp cinnamon
• 1/2 tsp ginger
• 1/4 tsp nutmeg
• 1/4 tsp ground cloves
PREPARATION
• Preheat your oven to 350 degrees Fahrenheit.
• Spray an 8×8-inch baking pan with non-stick cooking spray. Set aside.
• In a large mixing bowl, add eggs, coconut oil, butter, and granulated sweetener. Using a hand mixer, beat until light and fluffy.
• Add pumpkin and vanilla extract and mix until combined.
• In a separate bowl, mix together flour, protein powder, pumpkin pie spice, baking powder, and salt. Gradually add into wet ingredients, using a spatula to mix, until just combined.
• Spread into prepared baking pan and then sprinkle the top with some granulated sweetener.
• Bake for 35-40 minutes, or until knife inserted into the center comes out clean.
• Remove from oven and place pan on a wire rack to cool before cutting into squares. Enjoy!
NUTRITION INFO
(Per blondie; recipe makes 9)
130 calories, 5g protein, 8g carbohydrates (1g fiber), 9g fat
RELATED CONTENT
Fit Fixins: Cheddar Tomato Turkey Burgers
Fit Fixins: Pumpkin Pie Parfait
Fit Fixins: Strawberries N' Cream Pancakes
Fit Fixins: Wild Salmon Avocado Ceviche
Fit Fixins: PB & J Cheesecake Cups
ABOUT ALLISON FRAHN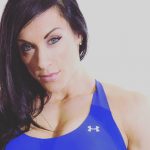 Allison is a five-time IFBB Figure Olympian who has a passion for healthy, yet delicious cooking. Allison owns Alli's Slim Pickins, Inc., a healthy food and recipe-based company. She is excited to share her years of experience with you and provide healthy recipes that proclaim her slogan: 100% Taste & 0% Guilt.
Want more recipes? Purchase Ali's recipe e-book here!