By Allison Frahn

Would it sound too good to be true if a meal cooked itself without really cooking? Not in this case! Ceviche is a dish in which raw fish is marinated in a heat or citric acid base. The citric acid (lemon/lime) coagulates the proteins in the raw fish, which makes it safe to eat!
Even better, this delicious dish offers a generous amount of healthy fats that are so good for us. Plus, it's a sight for the eyes so go ahead and serve it to your guests at your next gathering or simply treat yourself – you deserve it! Enjoy!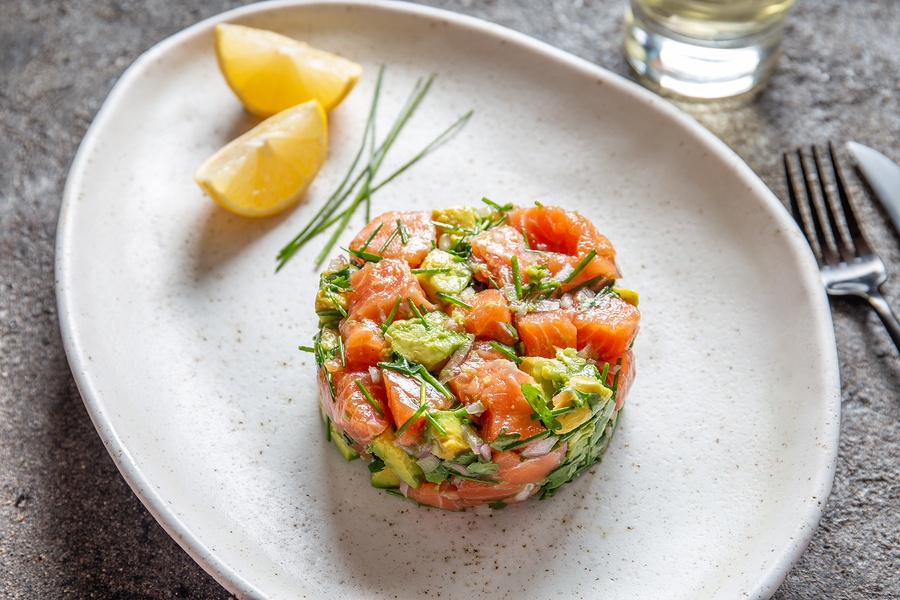 INGREDIENTS
• 1 pound fresh, skinless, salmon filets, cubed into 1-inch squares
• 1 large avocado, cubed
• 1 shallot, finely diced
• 1 tbsp fresh parsley, finely chopped
• 2 sprigs green onion finely chopped (or chives)
juice of 1/2 lemon
• 1 tbsp fresh lime juice
• 2 tsp olive oil
• 1 tsp Dijon mustard
• salt, to taste
PREPARATION
• In a large glass bowl, combine lemon and lime juice, olive oil, mustard, shallot, green onion, and parsley.
• In a separate bowl, season the cubed salmon with salt and toss to combine. Let sit for a couple of minutes before adding it to the bowl with the ceviche sauce. Stir to combine well (ensure that the marinade fully coats the salmon to be able to "cook" it).
• Cover the bowl with a plastic wrap and put in the refrigerator to marinate for 3-4 hours. Remove and serve. Enjoy!
• Optional for presentation: Use a ring mold to create this beautiful presentation to serve. You can also use the top rim of a glass to form and mold into a clean shape. Be creative or just spoon and eat it up!
NUTRITION INFO
(Per serving; recipe serves 4)
300 calories, 24g protein, 6g carbohydrates (3g fiber), 20g fat
RELATED CONTENT
Fit Fixins: PB & J Cheesecake Cups
Fit Fixins: Mexican Chicken Quesadillas
Fit Fixins: King Oyster Mushroom Bacon
Fit Fixins: Low Sugar Lemon Blueberry Bread
Fit Fixins: Grilled Pineapple Shrimp Kebabs
ABOUT ALLISON FRAHN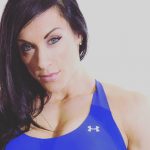 Allison is a five-time IFBB Figure Olympian who has a passion for healthy, yet delicious cooking. Allison owns Alli's Slim Pickins, Inc., a healthy food and recipe-based company. She is excited to share her years of experience with you and provide healthy recipes that proclaim her slogan: 100% Taste & 0% Guilt.
Want more recipes? Purchase Ali's recipe e-book here!