Each of these words: ham, pineapple, breakfast, and pizza sound great on their own – but the combination of them sounds crazy, right? Yes, as in crazy good! ? The sweet pineapple with the savory ham combine perfectly over the egg white crust – hence the breakfast. It's a huge, crispy, open-faced, baked omelet that I'm sure you will make over and over again! Enjoy!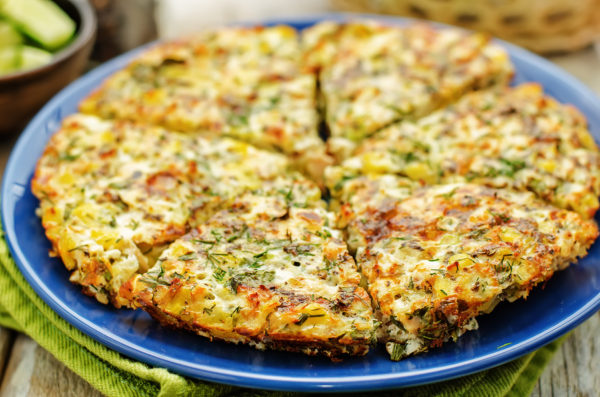 INGREDIENTS
• 1-1/2 cups egg whites
• 1/4 cup pineapple, finely diced
• 1/4 cup low-fat, shredded mozzarella
• 2 slices Canadian bacon, finely diced
• 2 tbsp onion, finely chopped
• 1 tbsp oregano
• 1 tsp Italian seasoning blend
• pinch of salt
PREPARATION
• Preheat oven to 375 degrees. Generously coat an oven-safe skillet with non-stick cooking spray (an 8" iron-clad skillet works best for this dish and gets the pizza nice and crispy). Set aside.
• Combine all ingredients into a large mixing bowl and stir until well blended.
• Pour into the coated skillet and place in the oven for 20-25 minutes, or until the eggs are fully set and the "pizza" is browned according to your liking.
• Remove from oven and let sit for a couple minutes before slicing. This pizza is absolutely delicious eaten cold as well, so make extras and store for a quick and easy meal. Enjoy!
NUTRITION INFO
(Per pizza; recipe makes 1)
360 calories, 64g protein, 7.5g carbohydrates (1g fiber), 8.5g fat

RELATED CONTENT
Fit Fixins: Toasted Coconut Almond Protein Pancakes
Fit Fixins: Raspberry Peach Cheesecake Parfait
Fit Fixins: Pumpkin Spice Latte
Fit Fixins: Chicken Salad Avocado Boats
Fit Fixins: Raspberry Banana Protein French Toast

ABOUT ALLISON FRAHN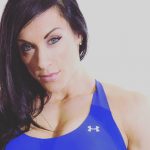 Allison is a five-time IFBB Figure Olympian who has a passion for healthy, yet delicious cooking. Allison owns Alli's Slim Pickins, Inc., a healthy food and recipe-based company. She is excited to share her years of experience with you and provide healthy recipes that proclaim her slogan: 100% Taste & 0% Guilt.
Want more recipes? Purchase Ali's recipe e-book here!