By Allison Frahn
Would you believe me if I told you that this took me just minutes to prepare? Well, you should! Even the simplest recipes taste better when they look delicious…it is all about the presentation! Take a few extra minutes to go from a boring white bowl presentation to a "wow-your-guests" take with just a few tweaks of creativity. Trust me, it will make these that much more enjoyable. So, well…enjoy! 🙌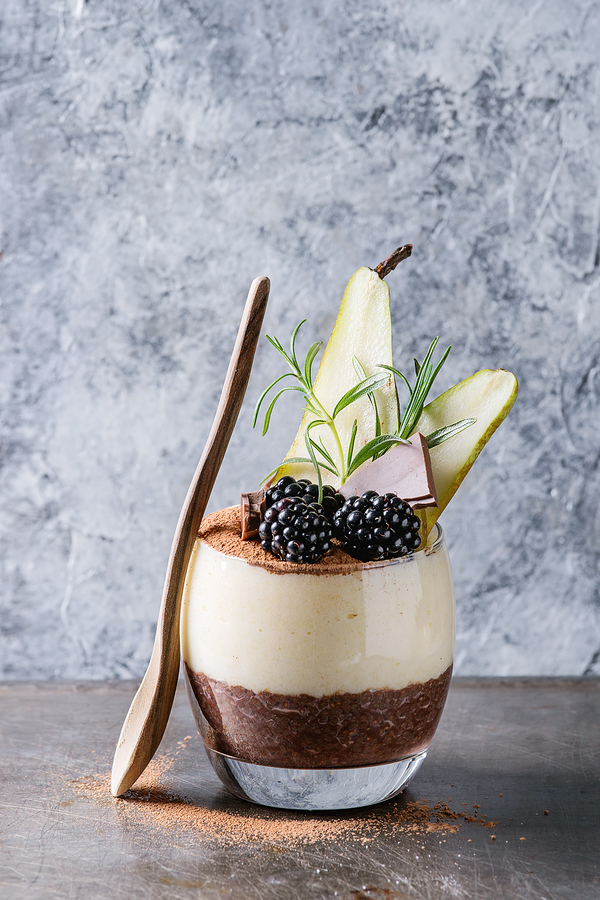 INGREDIENTS
• 1/4 cup cream of rice cereal, dry
• 1/4 tsp salt, or to taste
• 1/4 cup plain nonfat Greek yogurt
• 3/4 scoop nPower Vanilla Cupcake Isolate powder
• 3/4 scoop nPower Chocolate Truffle Isolate powder (reserve a tsp. to sprinkle on the top)
• 5 fresh blackberries
• 1/4 pear, sliced thin
• 1 sprig fresh rosemary (optional for presentation purposes)
PREPARATION
• Prepare cream of rice cereal according to package directions (I use ¼ tsp salt per serving).
• Once cooked, whip in the Greek yogurt with a spoon or sturdy spatula.
• Divide the cream of rice in half and place into separate bowls. Add the chocolate protein powder to one bowl and the vanilla protein powder to the other and mix until well blended.
• Using a clear goblet type glass, put the chocolate cream of rice on the bottom and then spoon the vanilla cream of rice on top.
• Sprinkle the rest of the chocolate protein powder on top followed by the blackberries.
• Slice the pear lengthwise into thin slices and insert into the top.
• Stick the sprig of rosemary to complete the presentation.
• Put in the fridge and allow to fully cool for at least an hour. Enjoy!
NUTRITION INFO
(Per serving; recipe serves 1)
370 calories, 39g protein, 50g carbohydrates (3g fiber), 1.5g fat

RELATED CONTENT
Fit Fixins: Tuna Melt With A Twist
Fit Fixins: Watermelon Pizza
Fit Fixins: Thai Pineapple Shrimp Boat
Fit Fixins: Mango Vanilla Fro-Yo
Fit Fixins: Low Carb Grilled Portobello Bun Burger

ABOUT ALLISON FRAHN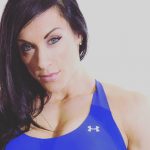 Allison is a five-time IFBB Figure Olympian who has a passion for healthy, yet delicious cooking. Allison owns Alli's Slim Pickins, Inc., a healthy food and recipe-based company. She is excited to share her years of experience with you and provide healthy recipes that proclaim her slogan: 100% Taste & 0% Guilt.
Want more recipes? Purchase Ali's recipe e-book here!