Convenience, ease of preparation, and serving sizes are all key factors when people discuss challenges in sticking to healthier food options. Well, these Turkey Sausage Egg Muffins knock all three of these out of the park. 🙌 Not only are they absolutely delicious, but they are super easy to make, and because of the muffin pan – they are already "pre-sized" so you don't have to measure. Healthy eating can be simple, tasty, and rewarding…it's all in the preparation. Enjoy! 😍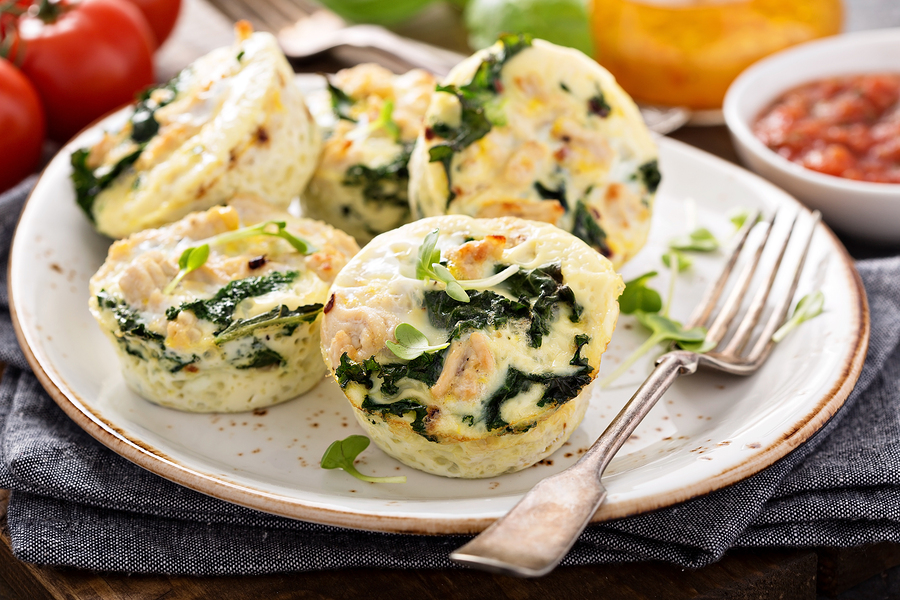 INGREDIENTS
• 2 cups liquid egg whites
• 1 whole egg
• 6 links lean turkey sausage
• 1 cup fresh kale leaves, chopped
• 1/4 yellow bell pepper, finely chopped
• 1/4 yellow onion, finely chopped
• salt and pepper, to taste
PREPARATION
• Preheat the oven to 375 degrees.
• Coat a jumbo 6-cup muffin pan with non-stick spray. Set aside.
• Coat a skillet with non-stick cooking spray and place over medium-high heat.
• Add the turkey sausage links and cook until browned on both sides. Remove from pan and set on a cutting board.
• Coat the skillet again with cooking spray and add the onion and pepper and cook until onions are slightly translucent and fragrant. Remove from heat.
• Put the egg whites, whole egg, salt and pepper into a mixing bowl and whip until well combined. Set aside.
• Cut the turkey sausage into small bits and put into a mixing bowl. Add the kale, and onion and pepper mixture and mix well to combine.
• Spoon the turkey and veggie mixture evenly into each of the 6 muffin cups. Pour the egg mixture over the turkey and veggies into each of the muffin cups.
• Bake for approximately 15 minutes, or until the egg muffins are fully cooked and firm in the center. Remove from oven and let sit for 5 minutes before removing from muffin tin. Enjoy!
NUTRITION INFO
(Per 2 egg muffins; recipe serves 3)
180 calories, 30g protein, 2g carbohydrates (1.5g fiber), 5.5g fat

RELATED CONTENT
Fit Fixins: Eggplant & Red Pepper Saute
Fit Fixins: Black N' White Rice Pudding Delight
Fit Fixins: Tuna Melt With A Twist
Fit Fixins: Watermelon Pizza
Fit Fixins: Thai Pineapple Shrimp Boat

ABOUT ALLISON FRAHN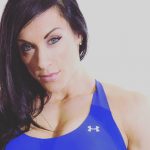 Allison is a five-time IFBB Figure Olympian who has a passion for healthy, yet delicious cooking. Allison owns Alli's Slim Pickins, Inc., a healthy food and recipe-based company. She is excited to share her years of experience with you and provide healthy recipes that proclaim her slogan: 100% Taste & 0% Guilt.
Want more recipes? Purchase Ali's recipe e-book here!