What's a pancrepe? Well, it's basically my version of a mix between a pancake and a crepe!
Crepes are very thin and pancakes tend to be thicker. I happen to like the thickness of my pancakes to be slightly thicker than a crepe – so, that's what I did!. The beauty about this is that I get to eat more of them ?
Enjoy!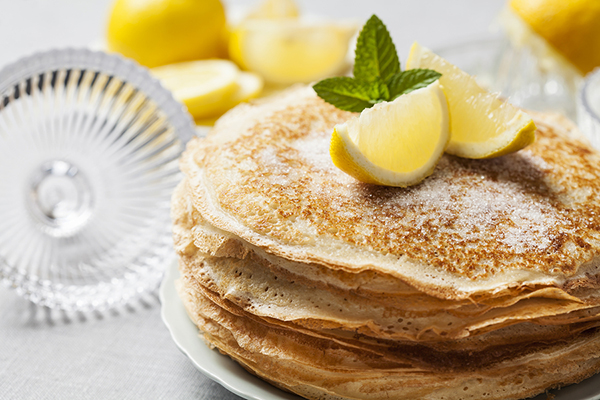 INGREDIENTS
• 1 cup unsweetened coconut milk, or milk of choice
• 3/4 cup light ricotta cheese
• 2 large eggs
• Zest plus juice of 1/2 lemon
• 3 tbsp granulated stevia, or your preferred sweetener
• 1 tsp vanilla extract
• 1 cup white whole wheat flour
• 1 tbsp coconut flour
• 1 tsp baking powder
• 1 tsp baking soda
• 1/4 tsp salt, or to taste

PREPARATION
• In a food processor, combine coconut milk, ricotta cheese, eggs, lemon zest, lemon juice, stevia, and vanilla extract. Pulse until well combined.
• In a mixing bowl, combine flours, baking powder, baking soda, and salt.
• Turn the food processor on to a low setting and slowly pour in the dry mix and blend until the batter is formed.
• Now, coat a large skillet with non-stick cooking spray and put over medium heat.
• Once heated, pour the batter into the center of the pan until it fills about half of the pan. Then, swirl the pan around so that the pancake thins out cooks evenly.
• Once the pancrepes edges are firm and you begin to see bubbles covering the surface, flip with a spatula and cook an additional 1-2 minutes or so until both sides are golden brown.
• Repeat this process (including coating the pan with spray) until you have used all the batter. Top with some more granulated stevia or serve with your favorite sugar free syrup.
NUTRITION INFO
Per serving; recipe serves 4
200 calories, 10.5g protein, 27g carbohydrates (4.5g fiber), 6g fat


RELATED CONTENT
Fit Fixins: Sweet Potato & Black Bean Quesadilla
Fit Fixins: Tropical Overnight Oats
Fit Fixins: Lean Turkey Cheddar Kabobs
Fit Fixins: Chocolate Strawberry Fro Yo Bark
Fit Fixins: Sauteed Veggie Omelete
ABOUT ALLISON FRAHN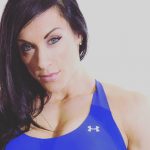 Allison is a five-time IFBB Figure Olympian who has a passion for healthy, yet delicious cooking. Allison owns Alli's Slim Pickins, Inc., a healthy food and recipe-based company. She is excited to share her years of experience with you and provide healthy recipes that proclaim her slogan: 100% Taste & 0% Guilt.
Want more recipes? Purchase Ali's recipe e-book here!