By Allison Frahn
If you've never seen these beauties before, I'm going to give you a quick lesson. We can thank the Swedes 🇸🇪 (at Restaurant Hasselbacken, in particular) for this creation.
Also called Accordion Potatoes, these gems are basically a potato sliced into thin wedges but left joined at the bottom and baked until the layers fan out. You have the beauty of three different potatoes at once: they have the crispy edges like a french fry, with soft middles like mashed potatoes, plus the undeniable taste of a freshly baked potato. Enjoy! 🥔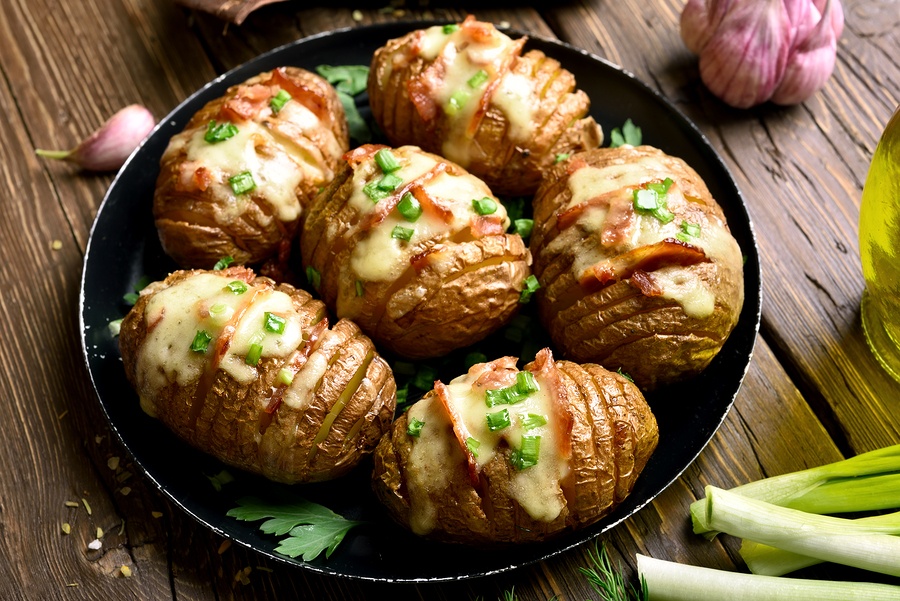 INGREDIENTS
• 5 Yukon Gold potatoes
• 5 slices turkey bacon
• 5 slices low-fat cheese, such as provolone
• 2 tbsp chives, finely chopped
• salt and pepper, to taste
PREPARATION
• Preheat the oven to 400 degrees Fahrenheit.
• Slice the potatoes thinly (about 1/8 in.) without cutting all the way through the bottom.
• Spray an oven-safe pan with non-stick cooking spray and place the potatoes cut side up into the pan.
• Coat the tops and inside of slices with non-stick cooking spray and season with salt and pepper.
• Cut each slice of turkey bacon into 4 pieces and stuff in between a few slices in each potato (each potato gets 1 full piece of bacon, or 4 cut pieces).
• Bake for about 50-60 minutes, or until crispy on the top and nice and tender in the middle.
• Remove from the oven and stuff the slices of cheese in between a few of the slits. Sprinkle on the chives. Return the potatoes to the oven until the cheese has fully melted, about 5 minutes. Enjoy!
NUTRITION INFO
(Per slice; recipe serves 8)
275 calories, 10g protein, 46g carbohydrates (5g fiber), 5g fat
RELATED CONTENT
Fit Fixins: Healthified Pumpkin Pie
Fit Fixins: Low Carb Omelette Wrap
Fit Fixins: Baked Autumn Apple Crumble
Fit Fixins: Roasted Butternut Chicken Bake
Fit Fixins: Egg Clouds
ABOUT ALLISON FRAHN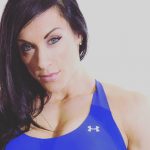 Allison is a five-time IFBB Figure Olympian who has a passion for healthy, yet delicious cooking. Allison owns Alli's Slim Pickins, Inc., a healthy food and recipe-based company. She is excited to share her years of experience with you and provide healthy recipes that proclaim her slogan: 100% Taste & 0% Guilt.
Want more recipes? Purchase Ali's recipe e-book here!