By Allison Frahn
If there's any flavor that screams holidays, cold weather, warm fires, family, and friends, it's gingerbread. The first thing that comes to mind would of course be gingerbread houses or gingerbread cookies, but these days gingerbread is found in many things, from coffee lattes to muffins, pancakes, cookies, and more. This delicious recipe has only 6 grams of sugar and packs in 10 grams of protein per serving. Enjoy!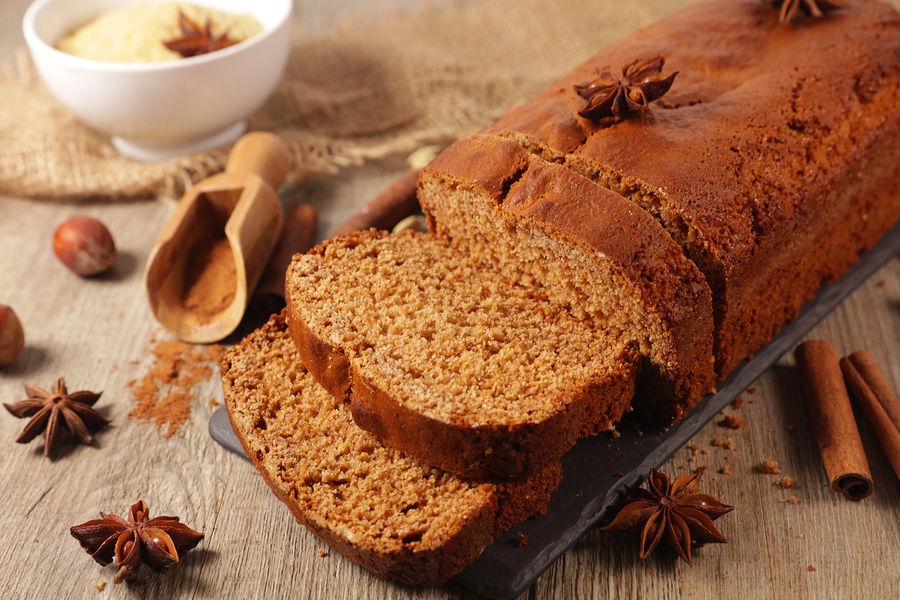 INGREDIENTS
• 1 1/2 cups white whole wheat flour
• 2 scoops nPower Vanilla protein powder
• 2 tsp ground ginger
• 2 tsp ground cinnamon
• 1 tsp baking soda
• 1/4 tsp ground cloves
• 1/8 tsp ground black pepper
• 1/4 cup dark molasses
• 1/4 cup hot water
• 1 stick light butter, softened to room temperature
• 1/4 cup granulated sweetener
• 2 large eggs
• 1/2 cup sugar free maple syrup
• 1 tsp vanilla extract
• 1 tsp orange extract
PREPARATION
• Preheat oven to 350 degrees Fahrenheit. Spray a 9-x5-inch loaf pan with non-stick cooking spray. Set aside.
• In a medium bowl, whisk the flour, protein powder, ginger, cinnamon, cloves, baking soda, and pepper together until combined. Set aside.
• In a separate bowl, whisk the molasses and hot water together. Set aside.
• In a large bowl, beat the butter on high speed until smooth and creamy – roughly one minute. Add the granulated sweetener, eggs, vanilla and orange extracts and beat for another minute or until fully combined and smooth. With the mixer on low speed, add the dry ingredients in portions just until incorporated. (Scrape down the sides of the bowl as needed.) Then, add the molasses/water mixture maple syrup and beat just until well mixed.
• Pour batter into the prepared pan. Bake for around 50 minutes or until a knife inserted into the center of the gingerbread loaf comes out clean. Allow to cool completely in the pan set on a wire rack before removing from pan. NOTE: keep leftovers in the fridge as it tastes delicious cold, too!
NUTRITION INFO
(Per slice; recipe serves 8)
200 calories, 10g protein, 24g carbohydrates (2g fiber), 8g fat
RELATED CONTENT
Fit Fixins: Healthy Kung Pao Chicken
Fit Fixins: Pan Seared Pork Chops With Caramelized Apples & Walnuts
Fit Fixins: Pumpkin Pie Protein Cheesecake
Fit Fixins: Butternut Squash Chicken Soup
Fit Fixins: Cherry Walnut Crisp
ABOUT ALLISON FRAHN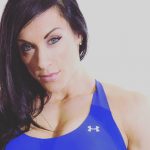 Allison is a five-time IFBB Figure Olympian who has a passion for healthy, yet delicious cooking. Allison owns Alli's Slim Pickins, Inc., a healthy food and recipe-based company. She is excited to share her years of experience with you and provide healthy recipes that proclaim her slogan: 100% Taste & 0% Guilt.