By Allison Frahn

These little soufflés are so light and airy, yet have all of the flavors of a decadent carrot cake! I love eating these little treats for breakfast, but they also serve well as a side dish (especially alongside turkey or chicken breast and a nice big salad). So instead of that glazed carrot cake side dish which has much more sugar, fat, and calories. So whip up these nuggets with less sugar, fat and calories for yourself and then share with your family and friends. Enjoy! 😍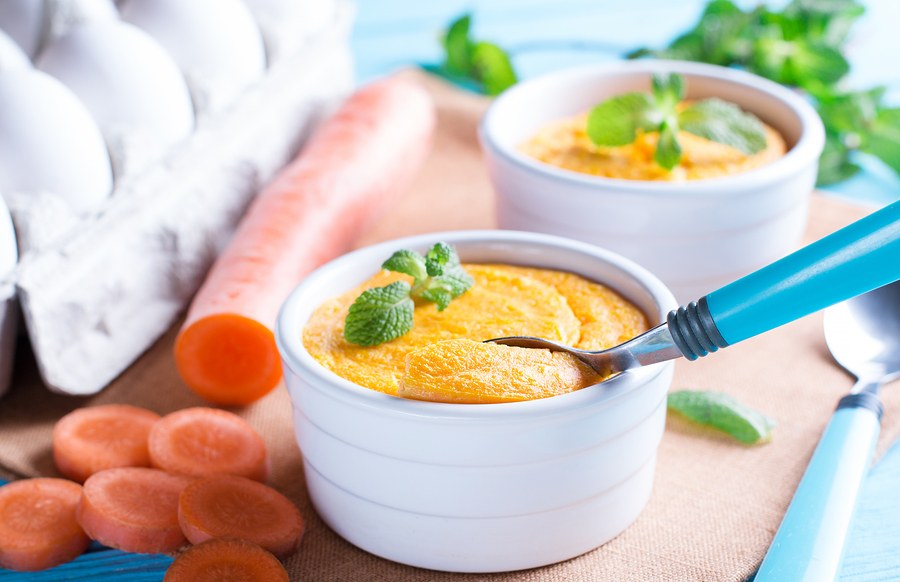 INGREDIENTS
• 2 lbs. carrots, peeled, chopped
• 1/4 cup plain nonfat Greek yogurt
• 2 whole eggs and 2 egg whites, beaten
• 1/4 cup granulated sweetener
• 2 tbsp coconut oil, melted
• 2 tbsp sugar free maple syrup
• 1 tsp vanilla extract
• 2 tbsp oat flour
• 1 tbsp coconut flour
• 1 tsp baking powder
• 1 tsp cinnamon
• 1/2 tsp nutmeg
• 1/3 tsp salt
PREPARATION
• Preheat oven to 350 degrees Fahrenheit.
• Peel, slice and boil carrots until tender, about 20 minutes. Drain and cool.
• Place carrots into a food processor and mix until smooth.
• Add yogurt, beaten eggs, sweetener, coconut oil, maple syrup, and vanilla extract into the food processor with the carrots and mix until smooth.
• Pulse in the oat flour and coconut flour, then pulse in the baking powder, cinnamon, nutmeg, and salt to the carrot mixture. Then mix until smooth and airy, about 45 seconds.
• Divide mixture into (4) soufflé cups that have been coated with non-stick cooking spray.
• Place soufflé cups onto a cookie sheet and bake in the oven for 35 minutes, or until set and firm. Remove from oven and allow to cool for 10 minutes to set. Enjoy!
NUTRITION INFO
(Per soufflé; recipe makes 4)
235 calories, 10g protein, 26g carbohydrates (7g fiber), 10g fat
RELATED CONTENT
Fit Fixins: Chocolate Crinkle Cookies
Fit Fixins: Buffalo Chicken Soup
Fit Fixins: Hasselback Baked Potato
Fit Fixins: Healthified Pumpkin Pie
Fit Fixins: Low Carb Omelette Wrap
ABOUT ALLISON FRAHN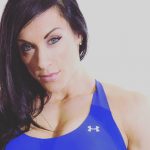 Allison is a five-time IFBB Figure Olympian who has a passion for healthy, yet delicious cooking. Allison owns Alli's Slim Pickins, Inc., a healthy food and recipe-based company. She is excited to share her years of experience with you and provide healthy recipes that proclaim her slogan: 100% Taste & 0% Guilt.
Want more recipes? Purchase Ali's recipe e-book here!