By Allison Frahn
As a fish lover, I don't need a ton of added flavor to enjoy a nice fillet. However, there are many people that like adding various seasonings and other ingredients in order to enjoy a fish meal better. With that, there are an endless amount of ways to prepare fish dishes in order to satisfy your pallet.
One of my favorites is by livening up a typically bland tasting white fish, such as flounder, with a spicy Fra Diavolo sauce. This Baked Flounder Fra Diavolo is an incredibly simple and delicious dish to prepare. You can even prepare this sauce ahead of time so that it becomes an even quicker weekday meal in just minutes. Enjoy!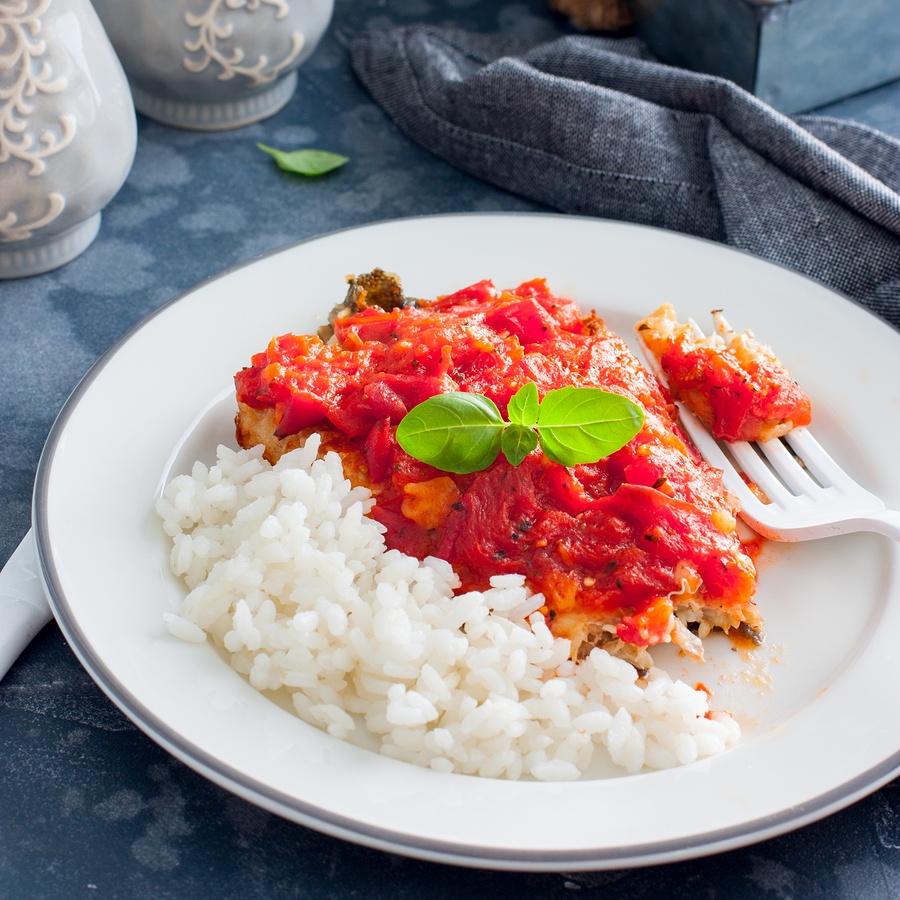 INGREDIENTS
• 1 1/2 pound fresh flounder filet, bone and skin removed
• 28 oz can crushed tomatoes
• 1/2 cup red wine
• 2 tbsp tomato paste
• 1 tbsp olive oil
• 1 small onion, finely diced
• 4 large garlic cloves, minced
• 2 tbsp chopped parsley
• 2 tsp crushed red pepper flakes (more or less, depending on how spicy you like it)
• 1 tsp Italian seasoning
• 1 tsp granulated onion
• 1 tsp granulated garlic
• salt and pepper, to taste
PREPARATION
• Place a medium-size pot or a large sauté pan over medium-high heat and add olive oil. Once heated, add in the diced onion and sauté for 2-3 minutes or until fragrant and slightly translucent. Stir in the garlic, red pepper flakes, Italian seasoning, and tomato paste and let simmer for 1 minute.
• Next, stir in the wine, crushed tomatoes, and salt and pepper (to taste). Reduce heat to medium-low and allow the sauce to simmer gently, uncovered, for about 20 minutes.
• Preheat the oven to 350°F.
• Coat a baking/casserole dish with non-stick cooking spray. Place the flounder in the center of the dish and season with salt, black pepper, granulated onion and garlic. Pour the sauce over the fish and put into the oven to bake for approximately 20 minutes, or until the fish is thoroughly cooked. Serve with steamed white rice or over your favorite pasta and steamed veggies Enjoy!
NUTRITION INFO
(Per serving; recipe serves 4)
280 calories, 26g protein, 23g carbohydrates (4g fiber), 7g fat (3g alcohol)
RELATED CONTENT
Fit Fixins: Cranberry Citrus Scones
Fit Fixins: Snickerdoodle Cookies
Fit Fixins: Chicken & Waffle Sliders
Fit Fixins: Slow Cooked Hearty Beef Stew
Fit Fixins: Tomato Basil Grilled Egg & Cheese Sandwich
ABOUT ALLISON FRAHN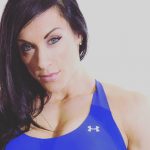 Allison is a five-time IFBB Figure Olympian who has a passion for healthy, yet delicious cooking. Allison owns Alli's Slim Pickins, Inc., a healthy food and recipe-based company. She is excited to share her years of experience with you and provide healthy recipes that proclaim her slogan: 100% Taste & 0% Guilt.