By Allison Frahn
I have been cooking for years and years and years- yet I still manage to come across dishes that I have never seen before. Perfect example: these adorable egg clouds! 🐣 Not only are they beautiful, but they are super easy and fun to make. As I state so often in my recipes, sometimes it's as simple as changing the preparation to completely transform the dish. Enjoy these them with your favorite toast, oatmeal, or simply on their own. One thing that I did differently than the standard recipe is added more egg whites – because, well, a little extra healthy protein is always good with me. Enjoy! 😘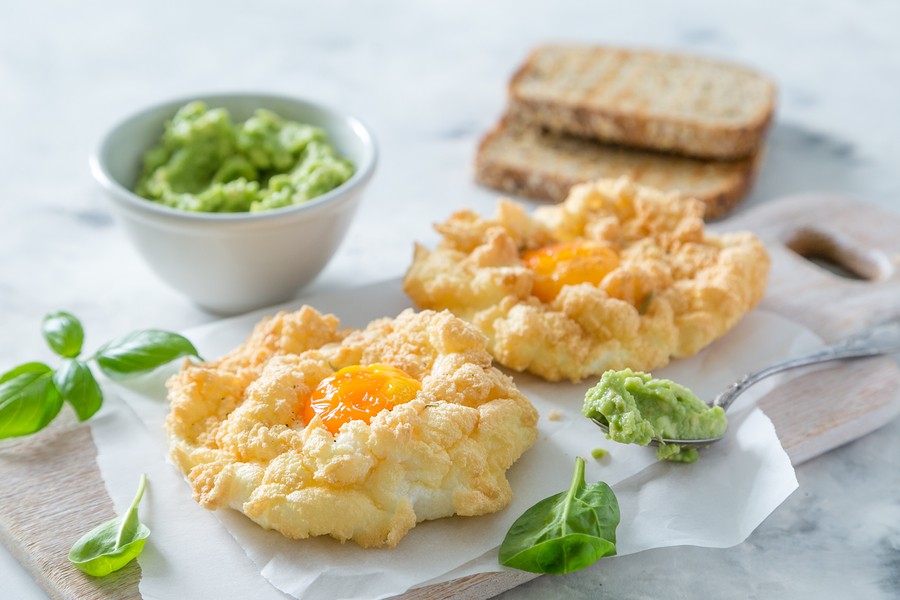 INGREDIENTS
• 2 extra large eggs
• 1/4 cup whites (or 2 more egg whites)
• 1 tbsp parmesan cheese
• salt and pepper, to taste
• herbs of your choice, such as basil or chives (optional)
PREPARATION
• Preheat the oven to 350 degrees Fahrenheit. Line a baking sheet with parchment paper and coat with non-stick cooking spray.
• Separate the eggs and put the whites into a medium mixing bowl, and the yolks into a small dish.
• Add salt, pepper, parmesan cheese, and herbs to the egg whites and beat with an electric mixer on low speed until stiff peaks form (this will take about 2 to 3 minutes).
• Divide the mixture in half and dollop onto the baking sheet, forming 2 mounds. Make a small indent in the middle of each with the back of a spoon. Bake egg whites in the preheated oven until lightly browned, 2-3 minutes.
• Remove egg whites from the oven and carefully place 1 yolk in the center of each indent. Place back in the oven and bake the whites until they are firm, no longer wet and just beginning to turn brown.
• Carefully remove cloud eggs from the parchment paper with a spatula. Serve with avocado for a low-carb treat, on your favorite toast, or as a side dish with oatmeal or potatoes. Enjoy!
NUTRITION INFO
(Per egg cloud; recipe makes 2)
105 calories, 13g protein, 0.5g carbohydrates, 6g fat


RELATED CONTENT
Fit Fixins: Sugar Free Chocolate Mint Brownies
Fit Fixins: Apple Cider Glazed Salmon
Fit Fixins: Lean Turkey Chickpea Chili
Fit Fixins: Gluten Free Pumpkin Spice Waffles
Fit Fixins: Protein Oatmeal Raisin Cookies

ABOUT ALLISON FRAHN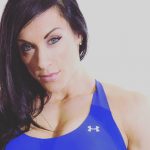 Allison is a five-time IFBB Figure Olympian who has a passion for healthy, yet delicious cooking. Allison owns Alli's Slim Pickins, Inc., a healthy food and recipe-based company. She is excited to share her years of experience with you and provide healthy recipes that proclaim her slogan: 100% Taste & 0% Guilt.
Want more recipes? Purchase Ali's recipe e-book here!