Crepes are a versatile dish that can be gobbled up for breakfast, lunch, dinner, or dessert. You will see sweet and savory versions (I happen to love both), but I definitely have more of a sweet tooth, so I decided to go with a Strawberry Shortcake Roll-up. You can whip this up in minutes when those sweet-tooth cravings kick in. Enjoy it guilt free!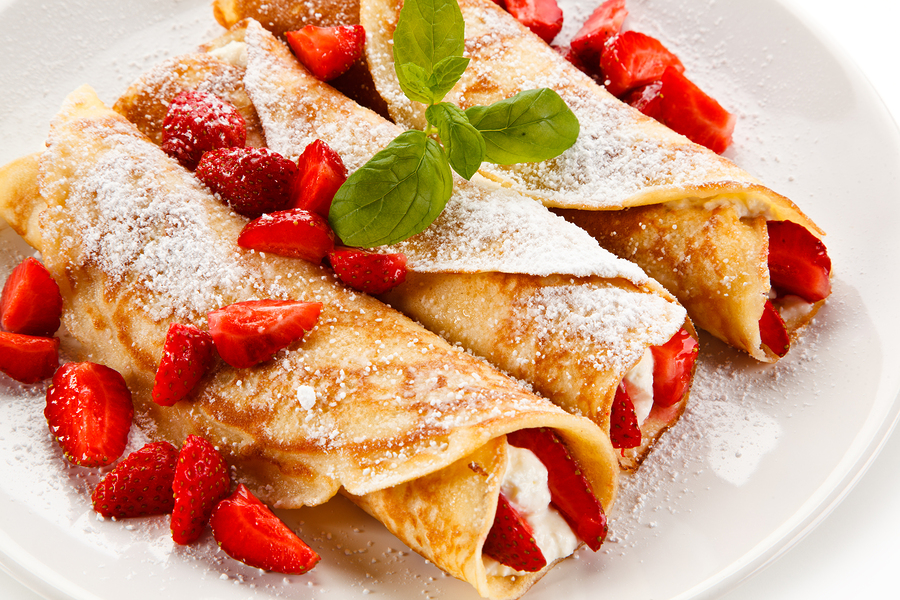 INGREDIENTS
• 3/4 cup whites or 6 egg whites
• 3/4 cup unsweetened almond milk
• 3/4 cup nPower Nutrition Vanilla Cupcake Whey Isolate protein power
• Pinch cinnamon
• Pinch salt
Filling:
• 1 cup fresh strawberries, sliced
• 3/4 cup fat free whipped cream topping
PREPARATION
• Put whites, almond milk, protein powder, salt and cinnamon into a blender. Blend until smooth (if you don't have a blender, you can use a whisk but be sure to blend very well until batter is completely smooth).
• Coat 8'' skillet with non-stick cooking spray and put over medium-high heat.
• Pour 1/3 of the batter onto the skillet and swirl all around to cover the bottom of the pan in a very thin layer. After approximately 1 minute, or once it starts to bubble and bottom is golden brown, flip crepe over and cook for an additional 30 seconds or until underside is golden brown.
• Put on plate and repeat this process with all 3 crepes (using an 8'' skillet will yield 3 crepes, if you use a larger skillet, you will have less crepes – but they will be bigger!). NOTE! As you continue cooking, the pan will get hotter so it will take less time to cook each one.
• Remove pancake onto a plate and let cool for a few minutes so that the whipped cream doesn't melt. Once cooled, spread 1/4 cup whipped cream in the center and then line with 1/4 cup sliced strawberries. Start at one end and roll the pancake firmly around the filling to create the roll-up. Enjoy!
NUTRITION INFO
(Per crepe; recipe serves 3)
195 calories, 33g protein, 10g carbohydrates (1g fiber), 2g fat

RELATED CONTENT
Fit Fixins: Tuna Spring Rolls
Fit Fixins: Grilled Hawaiian Turkey Pineapple Skewers
Fit Fixins: Berries & Cream Cake Parfait
Fit Fixins: Sesame Crusted Ahi Tuna With Ginger Lime Sauce
Fit Fixins: Blueberry Protein Muffins

ABOUT ALLISON FRAHN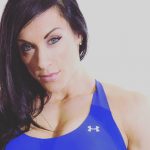 Allison is a five-time IFBB Figure Olympian who has a passion for healthy, yet delicious cooking. Allison owns Alli's Slim Pickins, Inc., a healthy food and recipe-based company. She is excited to share her years of experience with you and provide healthy recipes that proclaim her slogan: 100% Taste & 0% Guilt.
Want more recipes? Purchase Ali's recipe e-book here!