Not only are these Mini Italian Omelet Muffins adorable, they are delicious and super convenient to just toss in your bag and eat on the go!
The egg whites are combined with creamy yogurt and cheese and just the right amount of seasoned veggies. These mini muffins provide a satisfying and simple meal that you can share with your family and friends … or store in your fridge and enjoy them all by yourself for a few days in a row!
Keeping our bodies in shape is hard work – and yes – it absolutely does mean making sacrifices when it comes to the foods that we choose to eat! However, the key is to still enjoy the foods that you love by simply re-creating them into a healthy version.
100% Taste, 0% Guilt!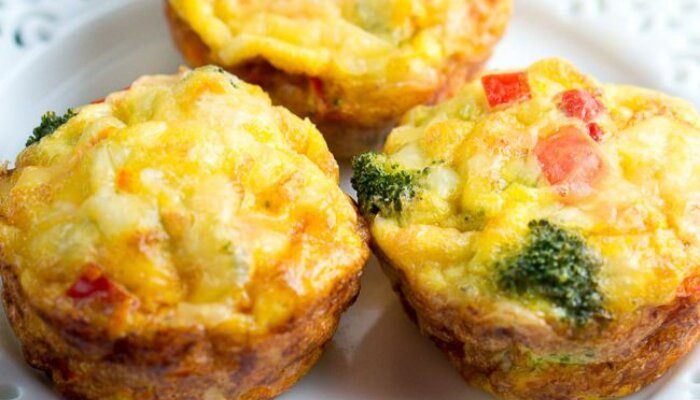 INGREDIENTS
(recipe makes 12 muffins; serving size is 3 muffins)
• 2 tsp olive oil
• 1/3 cup tomato, finely chopped
• 2 tbsp onion, minced
• salt and pepper, to taste
• 1/2 cup egg whites
• 2 large eggs
• 1/2 cup reduced fat shredded Mozzarella cheese
• 1/4 cup nonfat plain Greek yogurt
• 1 tbsp coconut flour
• 2 tsp fresh basil, finely chopped
PREPARATION
• Preheat oven to 375 degrees F.
• Spray a 12-cup mini muffin tin with cooking spray, set aside.
• In a saucepan, heat oil over medium heat and then add chopped tomato, onion, salt and pepper. Cook approximately 5 minutes or until lightly browned and tender. Remove from heat and allow to cool for a few minutes.
• While the veggies are cooking, put egg whites, whole eggs, cheese, yogurt, coconut flour, and basil into a mixing bowl. Whisk with a fork until ingredients are well blended. Set aside.
• Once the veggie mixture is cooled, add to mixing bowl with the egg mixture and whisk or stir with spatula until all ingredients are well blended.
• Spoon the egg mixture into each of the 12 muffin cups.
• Place in oven and cook for approximately 10 minutes, or until cooked through and browned on top. Let cool for 5 minutes before serving.
• Enjoy!
NUTRITION INFO
(per 3 mini muffins)
135 calories, 13g protein, 5g carbohydrates, 7g fat, 0.5 grams fiber
ABOUT ALLISON FRAHN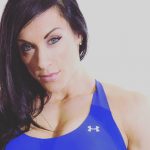 Allison is a five-time IFBB Figure Olympian who has a passion for healthy, yet delicious cooking. Allison owns Alli's Slim Pickins, Inc., a healthy food and recipe-based company. She is excited to share her years of experience with you and provide healthy recipes that proclaim her slogan: 100% Taste & 0% Guilt.
Want more recipes? Purchase Ali's recipe e-book here!