It might surprise you to know that a lot of chili options at restaurants are actually quite healthy, unless of course they are cooked with unnecessary fatty meats and/or loaded with cheese. There is a way around taking this gamble and that is by making it yourself – which is usually what I do anyway. I created this dish with extra lean turkey and chickpeas for my protein sources. Not only is it delicious, but it's super satisfying and comforting on a chilly (😊) fall day. Enjoy!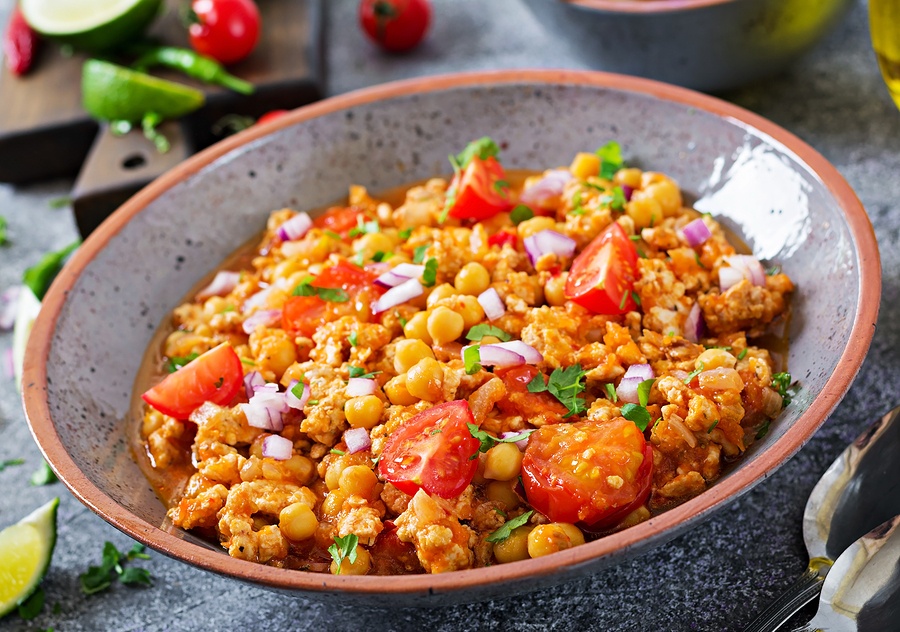 INGREDIENTS
• 20 oz 99% lean ground turkey, raw
• 1/4 cup chopped yellow onion
• 2 cloves garlic, minced
• 2 tsp chili powder
• 1 tsp ground cumin
• 1/2 tsp oregano
• 1/4 tsp cinnamon
• 15 oz can chickpeas, not drained
• 1 cup cherry tomatoes, halved
• 1 tsp each: salt and pepper, or to taste
Toppings: (optional, but note that these are included in my nutrition data)
• 1/4 cup low-fat shredded cheddar cheese (not pictured)
• 1/4 cup red onion, finely chopped
• fresh chopped cilantro or your favorite herbs
PREPARATION
• Spray a large skillet with non-stick spray and place over medium-high heat. Add turkey, yellow onion, garlic, chili powder, cumin, oregano, and cinnamon and cook until browned, stirring/chopping frequently.
• Add entire can of chickpeas, cherry tomatoes, and 1/2 cup water and bring to a boil. Then, reduce heat to a simmer until the chili mixture is thickened.
• Remove from heat and put into serving bowls. Top with cheese, red onion, and cilantro. Enjoy!
NUTRITION INFO
(Per serving, includes toppings; recipe serves 4)
315 calories, 42g protein, 24.5g carbohydrates (6.5g fiber), 5.5g fat

RELATED CONTENT
Fit Fixins: Gluten Free Pumpkin Spice Waffles
Fit Fixins: Protein Oatmeal Raisin Cookies
Fit Fixins: Turkey Sausage Egg Muffins
Fit Fixins: Eggplant & Red Pepper Saute
Fit Fixins: Black N' White Rice Pudding Delight

ABOUT ALLISON FRAHN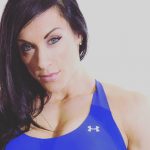 Allison is a five-time IFBB Figure Olympian who has a passion for healthy, yet delicious cooking. Allison owns Alli's Slim Pickins, Inc., a healthy food and recipe-based company. She is excited to share her years of experience with you and provide healthy recipes that proclaim her slogan: 100% Taste & 0% Guilt.
Want more recipes? Purchase Ali's recipe e-book here!