By Allison Frahn
Fans of mushrooms and bacon, this is going to blow your mind. In the past, whenever I wanted mushrooms, I would resort to the typical portobello, until I decided to try the King Oyster mushroom instead. These mushrooms are huge and are so hearty that they are often used to replace meats in certain dishes. Well, I have been experimenting and came across this gem – King Oyster Mushroom Bacon! It is delicious and so easy to make! The important point to remember is to eat it soon after making it so it stays crisp. Enjoy!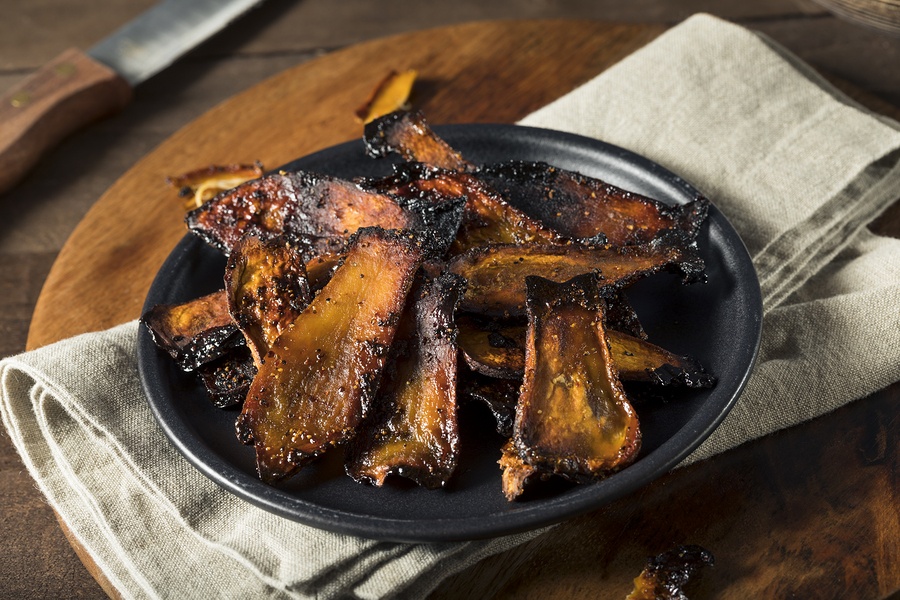 INGREDIENTS
• 8 oz King Oyster mushrooms, cut lengthwise into 1/8th-inch slices (use a mandolin for the best results)
• 1 tbsp vegetable oil, divided
• Kosher salt and freshly ground black pepper, to taste
• 2 tsp sugar free maple syrup
• 1 tsp sugar
• 1/8 tsp garlic powder
• 1/8 tsp smoked paprika
• a few drops liquid smoke
PREPARATION
• Preheat oven to 350 degrees Fahrenheit.
• Line two baking sheets with aluminum foil and coat foil with non-stick spray. Arrange sliced mushrooms on sheets in a single layer.
• Brush the tops with the 2 tsp olive oil and then season with salt and pepper. Flip slices and season with more salt and pepper.
• Place in the oven on the middle rack and cook for 20 minutes. Flip mushroom slices carefully and then return to oven and continue cooking until browned and crisp, about 20 minutes longer (watch during these final 20 minutes as they dry out, so they don't burn).
• Blot with a paper towel and then transfer mushrooms to a bowl and toss with maple syrup, sugar, garlic powder, paprika, liquid smoke, and 1 tsp vegetable oil. Season to taste with more salt and pepper.
• For crisper mushrooms, return to lined baking sheet and continue baking until sugars start to caramelize gently, about 5 minutes longer. Enjoy!
NUTRITION INFO
(Per serving; recipe serves 4)
65 calories, 2g protein, 6g carbohydrates (2g fiber), 4g fat
RELATED CONTENT
Fit Fixins: Low Sugar Lemon Blueberry Bread
Fit Fixins: Grilled Pineapple Shrimp Kebabs
Fit Fixins: Baked Egg & Bacon Toast Cups
Fit Fixins: Peaches & Cream Sorbet
Fit Fixins: Fire Roasted Corn & Black Bean Salsa
ABOUT ALLISON FRAHN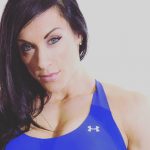 Allison is a five-time IFBB Figure Olympian who has a passion for healthy, yet delicious cooking. Allison owns Alli's Slim Pickins, Inc., a healthy food and recipe-based company. She is excited to share her years of experience with you and provide healthy recipes that proclaim her slogan: 100% Taste & 0% Guilt.