By Allison Frahn
Asian food is so delicious, but it can be loaded with excess sugar, fat, and calories. To keep it healthy, I prefer to make it at home. This way I control the ingredients and still get all the delicious flavors with just a fraction of the calories. Enjoy! 😋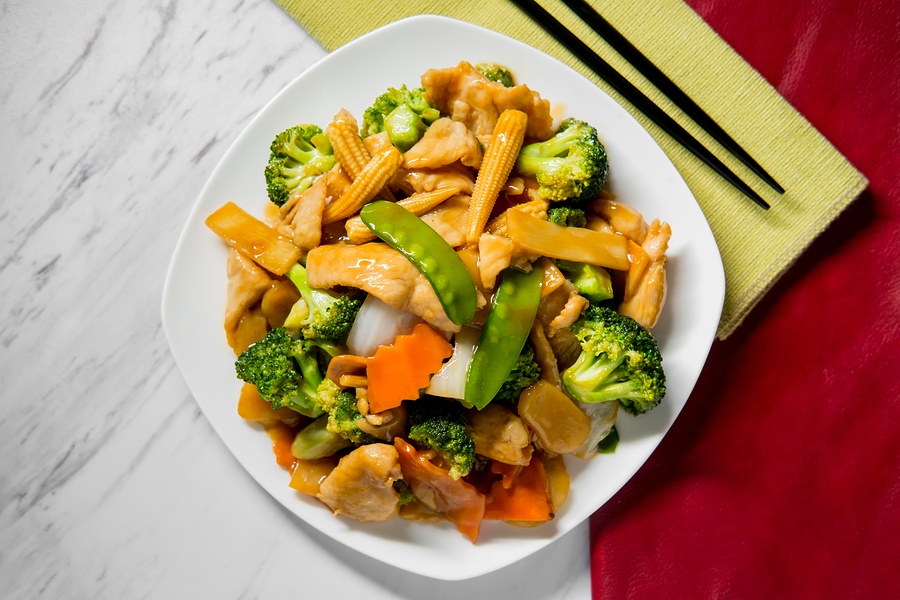 INGREDIENTS
• 1 1/2 lb skinless chicken breast, cut into small pieces
• 1 tbsp grapeseed oil (or oil of your choice)
• 1 1/2 cups broccoli florets
• 3/4 cup snow peas
• 1/2 cup baby sweet corn, drained
• 1/2 cup bok choy, chopped
• 1/4 cup bamboo shoots, drained
• 1 carrot, sliced
• 1 1/2 cloves garlic, minced
• 1 tsp sesame oil
Marinade:
• 1/4 cup low sodium soy sauce
• 2 tbsp granulated sweetener
• 4 tsp black bean paste
• 2 tsp rice vinegar
• 1/8 tsp black pepper
PREPARATION
• Put the chicken and all marinade ingredients into a sealable plastic bag. Massage together to fully coat the chicken. Let sit for 15 minutes.
• Heat grapeseed oil in a wok (or you can use a large skillet) and scoop the chicken from the bag into the heated oil (reseal the bag and keep the marinade for later). Cook chicken until browned then remove and set on plate.
• Add sesame oil to the same wok, add garlic and cook for about 30 seconds. Then add broccoli and carrots and sauté for 3 minutes. Then add snow peas, corn, bok choy, and bamboo shoots and sauté for an additional 3 minutes or until tender. Add the chicken and reserved marinade, toss together, and cook for an additional 2 minutes. Enjoy!
NUTRITION INFO
(Per serving; recipe serves 4)
270 calories, 44g protein, 10g carbohydrates (3g fiber), 6g fat


RELATED CONTENT
Fit Fixins: Edible Snowman & Kiwi Christmas Tree
Fit Fixins: Carrot Cake Soufflés
Fit Fixins: Chocolate Crinkle Cookies
Fit Fixins: Buffalo Chicken Soup
Fit Fixins: Hasselback Baked Potato
ABOUT ALLISON FRAHN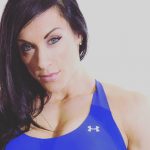 Allison is a five-time IFBB Figure Olympian who has a passion for healthy, yet delicious cooking. Allison owns Alli's Slim Pickins, Inc., a healthy food and recipe-based company. She is excited to share her years of experience with you and provide healthy recipes that proclaim her slogan: 100% Taste & 0% Guilt.
Want more recipes? Purchase Ali's recipe e-book here!