By Allison Frahn
Some of the best Mexican restaurants likely get their good reputation from the freshness of their ingredients and the authenticity of their Pico de Gallo. I have been to many restaurants and there is no question about whether the ingredients are fresh or not – especially with this staple dish.
Pico de Gallo is similar to a very fresh salsa and can be served in various ways, such as an appetizer with chips, a side dish, or even an accompaniment as a topping. In sticking with the freshness of this ingredient, we are going to put it right inside an avocado which is basically a deconstructed guacamole. Enjoy!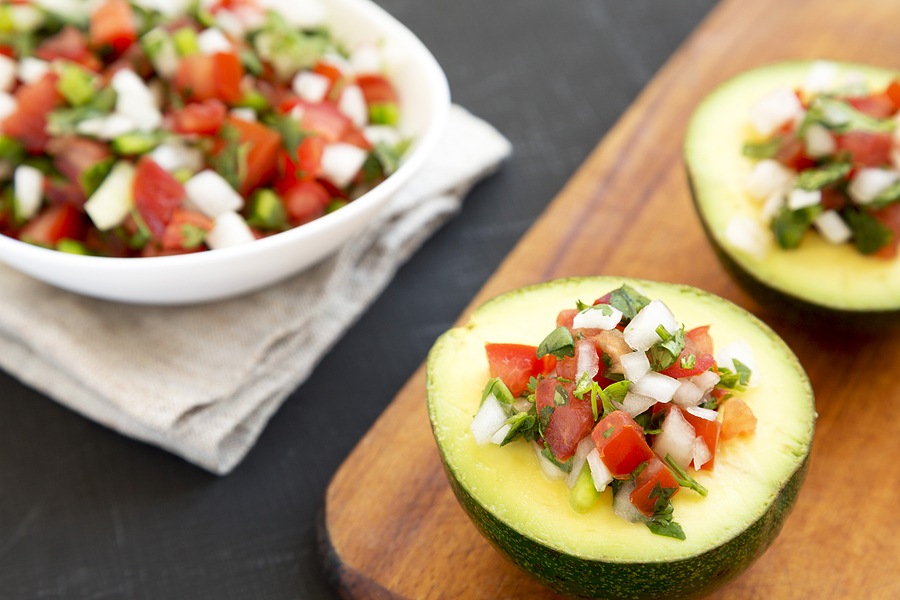 INGREDIENTS
• 2 large ripe avocados
• 3 medium tomatoes
• 1 medium onion
• 1/2 cup cilantro, finely chopped
• 1 jalapeno pepper seeded and finely minced (optional)
• Juice from 1 lime
• 3/4 tsp salt, or to taste
• 1/8 tsp black pepper
PREPARATION
• Slice the avocados in half and remove the pit. Set aside.
• Chop and dice the tomatoes and onion and place into a large bowl.
• Add the minced jalapeno pepper and chopped cilantro into the bowl with the tomato mixture.
• Squeeze the lime over the bowl to get out all the juice. Add salt and pepper and stir to combine.
• The key to a traditional Pico de Gallo is in letting it rest. So, cover the bowl and let it refrigerate for a full day (yes, this means you will have to prepare in advance but it's so worth it). Enjoy!
FLAVOR VARIATIONS
Bulk up and/or change the flavor profile by adding in some fresh veggies, fruits, or proteins:
• Veggies: bell pepper, cucumber, corn, etc.
• Fruit: peach, pineapple, mango, watermelon, etc.
• Protein: black beans, chopped chicken, etc.
SERVING SUGGESTIONS
• Serve with your favorite chips (homemade pita chips are delicious with this)
• Top a baked potato or mix it into rice
• Top a grilled turkey burger, chicken, steak, or fish
NUTRITION INFO
(Per serving; recipe serves 4)
190 calories, 3g protein, 11g carbohydrates (9g fiber), 15g fat
RELATED CONTENT
Fit Fixins: Pancake Cereal Bowl
Fit Fixins: Zesty Beef & Tomato Stuffed Eggplant
Fit Fixins: Raspberries & Cream Overnight Oats
Fit Fixins: Chili Lime Steak Fajitas
ABOUT ALLISON FRAHN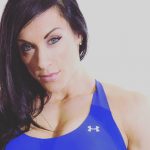 Allison is a five-time IFBB Figure Olympian who has a passion for healthy, yet delicious cooking. Allison owns Alli's Slim Pickins, Inc., a healthy food and recipe-based company. She is excited to share her years of experience with you and provide healthy recipes that proclaim her slogan: 100% Taste & 0% Guilt.