By Alison Frahn
I thoroughly believe that you should enjoy delicious food for your holiday gatherings with family and friends. However, if I can make a healthier version of one of my favorites to save a few calories here and there (or just use those calories to eat more of something else!) and have it taste just as good, well I'm going to do that too!
Here's a perfect example of that. This dessert is tasty enough to bring to the table without your guests knowing the difference! Also, I use a pre-bought pie crust because time is more valuable with family and friends than spending all day in the kitchen. So, celebrate and be grateful for all your blessings while enjoying a slice (or two) of this delicious pumpkin pie.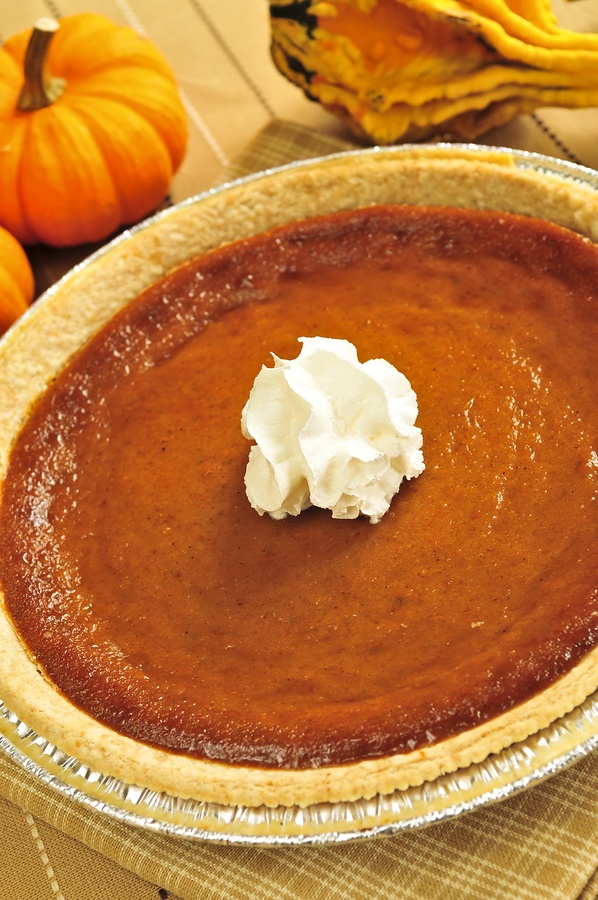 INGREDIENTS
• 1 (15oz) can pumpkin purée
• 2/3 cup coconut cream
• 2/3 cup granulated sweetener (if you like sweet, add a bit more)
• 1/4 cup plain nonfat Greek yogurt
• 4 large egg whites, room temperature & lightly beaten
• 1 egg
• 2 tsp vanilla extract
• 2 tsp pumpkin pie spice
• 1 1/2 tsp cinnamon
• 1/4 tsp salt
• low fat graham cracker crust
PREPARATION
• Preheat the oven to 425 degrees Fahrenheit.
• In a large mixing bowl, combine pumpkin, coconut cream, sweetener, yogurt, egg whites, egg, vanilla extract, pie spice, cinnamon, and salt.
• Use a hand beater to mix until a smooth consistency is formed. Pour into prepared crust tin.
• Put in the oven and bake for 15 minutes.
• Reduce heat to 350 F and bake for an additional 35-40 minutes, or until a knife inserted in the center comes out squeaky clean.
• Remove from oven and allow to completely cool on a wire rack, at least 2 hours. Serve as is or with a dollop of light whipped cream. Enjoy!
NUTRITION INFO
(Per slice; recipe serves 8)
210 calories, 6g protein, 22g carbohydrates (3g fiber), 11g fat
RELATED CONTENT
Fit Fixins: Low Carb Omelette Wrap
Fit Fixins: Baked Autumn Apple Crumble
Fit Fixins: Roasted Butternut Chicken Bake
Fit Fixins: Egg Clouds
Fit Fixins: Sugar Free Chocolate Mint Brownies
ABOUT ALLISON FRAHN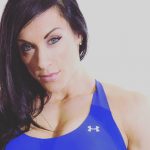 Allison is a five-time IFBB Figure Olympian who has a passion for healthy, yet delicious cooking. Allison owns Alli's Slim Pickins, Inc., a healthy food and recipe-based company. She is excited to share her years of experience with you and provide healthy recipes that proclaim her slogan: 100% Taste & 0% Guilt.
Want more recipes? Purchase Ali's recipe e-book here!