This delectable dish is inspired by the mouthwatering sweet and savory flavors of Thai cuisine. What makes these Sweet n' Spicy Chicken Meatballs so special are the healthy ingredients. A variety of fresh herbs and sugar-free preserves pack in all the flavor, but leave out the unwanted extra calories. Enjoy! ?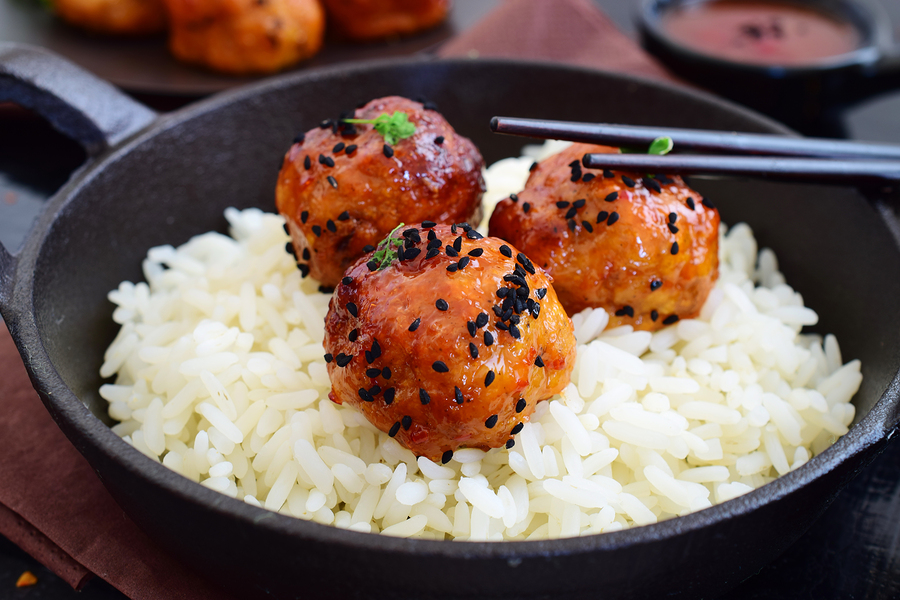 INGREDIENTS
• 1 lb extra lean, ground chicken breast
• 1/4 cup sugar-free apricot preserves
• 2 scallions, finely diced
• 2 fresh basil leaves, finely chopped
• 1 tbsp toasted sesame seeds
• 1 1/2-inch piece of fresh ginger, finely grated
• 1 tsp crushed chili flakes
• 1/2 tsp paprika
• 1/4 tsp ground cumin
• 1 tsp each salt and pepper, or to taste
Glaze:
• 1/4 cup sugar free apricot preserves
• 4 tbsp Truvia brown sugar blend
• 1/4 tsp salt
PREPARATION
• In a large bowl, combine all ingredients (except the glaze) and mix until well blended.
• Roll the mixture into 12 balls and place on a greased plate. Set aside. The mixture will be sticky, so either wet your hands or spray with non-stick spray so it doesn't stick to your hands when forming the balls.
• Generously spray a large skillet with non-stick cooking spray and place over medium-high heat.
• Place the meatballs in the pan and sauté until golden brown on the underside, then flip until golden brown on all sides and cooked all the way through. If your skillet is large enough, you can do all 12 at once; if not, do in batches so you don't overcrowd them and overcook because they will get dry.
• Once they are done, place in a large bowl with the glaze mixture and very gently roll with a spatula to coat.
• Remove and sprinkle on a few sesame seeds for garnish. Serve over rice or just veggies and a salad for a lower carb option. Enjoy!
NUTRITION INFO
(Per 4 meatballs; recipe serves 3)
230 calories, 37g protein, 14g carbohydrates (6g fiber), 3g fat

RELATED CONTENT
Fit Fixins: Ham & Pineapple Breakfast Pizza
Fit Fixins: Toasted Coconut Almond Protein Pancakes
Fit Fixins: Raspberry Peach Cheesecake Parfait
Fit Fixins: Pumpkin Spice Latte
Fit Fixins: Chicken Salad Avocado Boats

ABOUT ALLISON FRAHN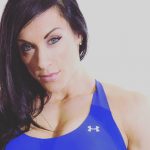 Allison is a five-time IFBB Figure Olympian who has a passion for healthy, yet delicious cooking. Allison owns Alli's Slim Pickins, Inc., a healthy food and recipe-based company. She is excited to share her years of experience with you and provide healthy recipes that proclaim her slogan: 100% Taste & 0% Guilt.
Want more recipes? Purchase Ali's recipe e-book here!