By Allison Frahn
Cookies…is there anybody on the planet who can eat just one? Didn't think so. It must be hardwired in our DNA. Well, this recipe provides you a better-for-you cookie that will take away any guilt about indulging in more than one. With just 75 calories, less than 3 grams of fat, and about 2 grams of fiber per cookie, even having a few won't rack up a ton of calories. So go ahead and gobble up these moist, flavorful, and satisfying treats. Enjoy!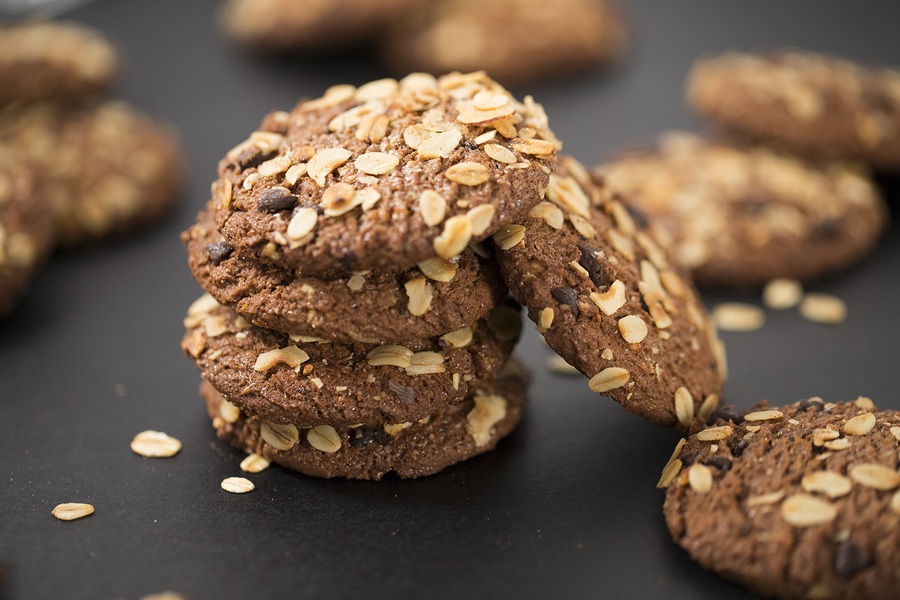 INGREDIENTS
• 3/4 cup granulated stevia
• 1/2 cup light cream cheese, softened
• 1/4 cup brown sugar substitute (like Truvia)
• 1/4 cup light butter, softened
• 1 egg
• 1 tsp vanilla extract
• 1 1/4 cups quick cooking rolled oats (not old-fashioned) – reserve 2 tbsp for topping
• 3/4 cup all-purpose flour
• 1/4 cup unsweetened cocoa powder
• 1 scoop nPower Nutrition Isolate chocolate whey protein powder
• 2 tsp cinnamon
• 1/2 tsp baking soda
• 1/4 tsp salt
• 1/4 cup sugar-free chocolate chips (like Lily's Sweets)
PREPARATION
• In a large mixing bowl, combine the oats, flour, cocoa powder, protein powder, cinnamon, baking soda, and salt. Mix well and set aside.
• In a separate large bowl, beat together cream cheese, butter, granulated stevia and brown sugar until light and fluffy. Add egg and vanilla extract and beat well.
• Gradually stir the dry mixture into the wet mixture along with the chocolate chips. Mix by hand until batter is formed. Put in fridge to chill for one hour.
• Heat oven to 350 degrees Fahrenheit.
• Shape chilled dough into 1-inch balls and lightly dip tops into reserved rolled oats. Place them a couple of inches apart on an ungreased cookie sheet. Use the palm of your hand or back of a spoon to flatten them slightly.
• Bake 10 to 12 minutes or until cookies are almost set but still soft on top (do not overbake). Cool for 1 to 2 minutes on the baking sheet and then transfer to a wire rack to cool completely.
NUTRITION INFO
(Per 2 cookies; recipe makes 24)
150 calories, 6g protein, 20g net carbohydrates (3g fiber), 5g fat
RELATED CONTENT
Fit Fixins: Beef Teriyaki Stir Fry
Fit Fixins: Banana Nut Bread Protein Muffins
Fit Fixins: Smoked Salmon & Egg Breakfast Avocados
Fit Fixins: Bacon Wrapped Baby Potatoes
Fit Fixins: Gingerbread Spice Cake Loaf
ABOUT ALLISON FRAHN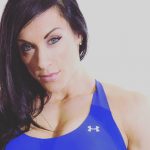 Allison is a five-time IFBB Figure Olympian who has a passion for healthy, yet delicious cooking. Allison owns Alli's Slim Pickins, Inc., a healthy food and recipe-based company. She is excited to share her years of experience with you and provide healthy recipes that proclaim her slogan: 100% Taste & 0% Guilt.