By Allison Frahn

I'll never say no to peanut butter and jelly anything – even on a burger (if you haven't seen this yet, you will soon). However, because I love it so much, I make it healthy so I can eat it on a consistent basis. One of my favorite recipes combines PB&J with cheesecake and yes, it is still healthy.
The ingredients are healthier than the standard ones used in these treats, but the result is still yummy. So feel secure knowing that you can eat it without an excess amount of calories that might throw you off your macros. Enjoy!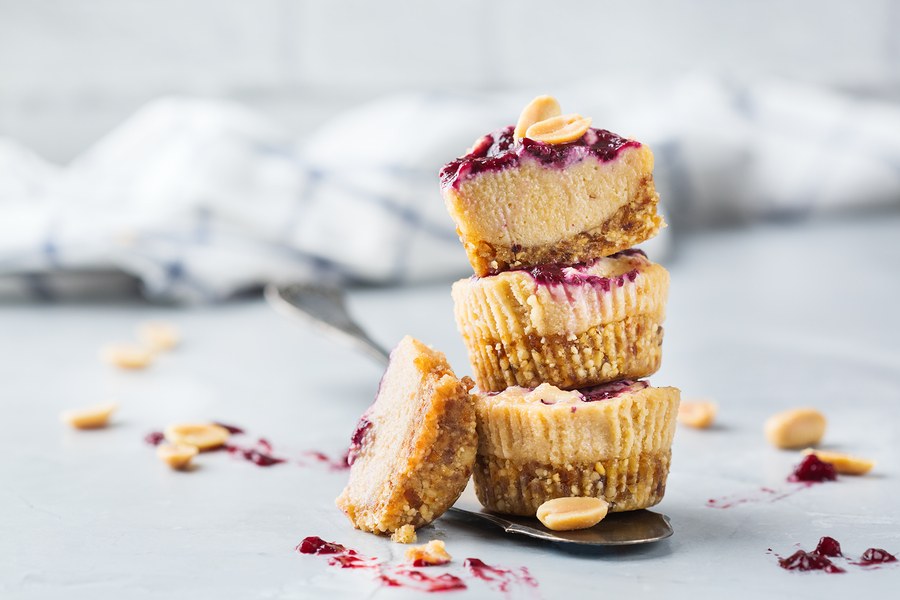 INGREDIENTS
Filling:
• 3/4 cup nonfat Greek yogurt
• 3/4 cup reduced fat cream cheese
• 1/3 cup peanut butter powder
• 1 scoop nPower Nutrition Isolate Vanilla Cupcake protein powder
• 1/4 cup granulated sweetener
• 1 large egg
• 1/2 tsp vanilla extract
Crust:
• 1/2 cup fiber cereal (like Fiber One)
• 1/3 cup graham cracker crumbs
• 1/2 scoop nPower Vanilla Cupcake protein
• 3 tbsp crushed almonds
• 2 tbsp raisins
• pinch salt
Topping:
• 4 tbsp sugar free raspberry jam (or flavor of choice)
PREPARATION
• Preheat oven to 300 degrees Fahrenheit.
• Spray a 12-cup tartlet pan (or for convenience use a 6-cup muffin tin) with non-stick spray. Set aside.
• Make the crust first. Combine all crust ingredients into a food processor and pulse to blend until crumbly. Evenly divide and press into the bottom of each of the cups. Bake for 5 minutes and then remove to cool.
• While the crust is baking, make the filling. Combine all filling ingredients into the same food processor and blend until nice and smooth. Evenly spoon the filling into each of the crust cups. Bake in the oven for 20 minutes (or 35 if using the muffin tin). Remove and let cool to room temperature.
• Top with sugar free jam and then place in the fridge for at least 3 hours to fully set. Enjoy!
NUTRITION INFO
(Per 2 tartlets or 1 muffin size; recipe makes 6)
200 calories, 18g protein, 19g carbohydrates (4g fiber), 6g fat

RELATED CONTENT
Fit Fixins: Mexican Chicken Quesadillas
Fit Fixins: King Oyster Mushroom Bacon
Fit Fixins: Low Sugar Lemon Blueberry Bread
Fit Fixins: Grilled Pineapple Shrimp Kebabs
Fit Fixins: Baked Egg & Bacon Toast Cups
ABOUT ALLISON FRAHN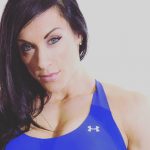 Allison is a five-time IFBB Figure Olympian who has a passion for healthy, yet delicious cooking. Allison owns Alli's Slim Pickins, Inc., a healthy food and recipe-based company. She is excited to share her years of experience with you and provide healthy recipes that proclaim her slogan: 100% Taste & 0% Guilt.
Want more recipes? Purchase Ali's recipe e-book here!