By Allison Frahn
If there was ever a better time to ensure that we are eating healthy for ourselves and for our families, it's now! If you're thinking that it's going to be a challenge not only for you, but more for your kids to get them to eat healthier foods, you might be right. The key is to create dishes that are healthy but don't taste like they are!
This Homemade Hamburger Helper is a great low-fat alternative to your store bought version and it's safe to say that your family will most likely love it! Plus, it's affordable even on a budget and very easy to make. Enjoy!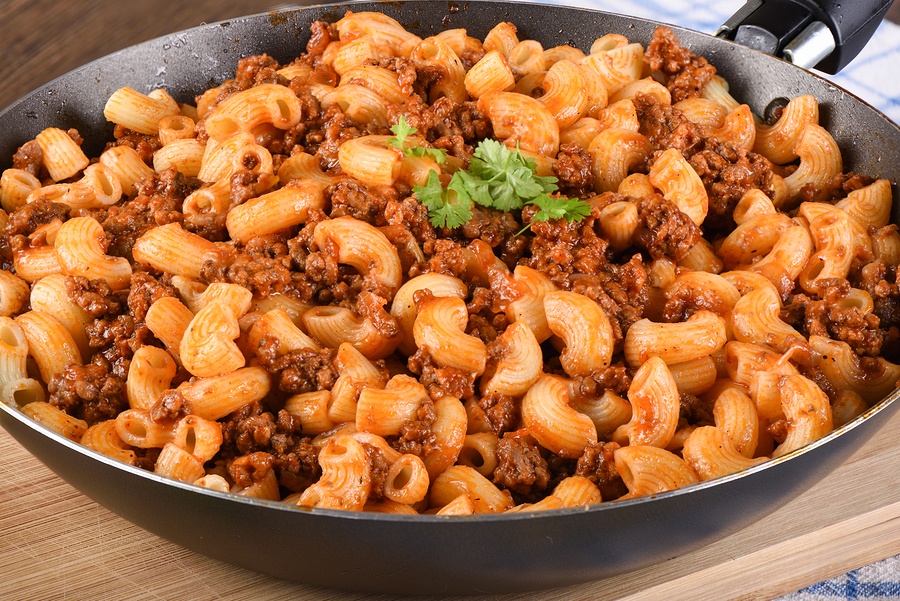 INGREDIENTS
• 1 pound 96% lean ground beef (you can sub turkey or chicken)
• 2 cups water
• 2 cups low sodium beef broth
• 1 cup elbow macaroni, dry (I used ridged jumbo elbows)
• 1/2 cup tomato paste
• 1/4 cup yellow onion, finely chopped
• 1 small garlic clove, minced
• 1 tsp chili powder
• 1 tsp granulated sweetener (optional)
• pinch crushed chili flakes (optional)
• salt and pepper, to taste
PREPARATION
• Spray a large skillet with non-stick cooking spray and place over medium-high heat. Add ground beef, onion, and garlic and cook, stirring frequently, until the beef is nice and browned (this will add a ton of flavor to the dish so it's very important that it's browned). Drain off the fat.
• Add water, beef broth, macaroni, tomato paste, sweetener, chili powder, chili flakes, and salt and pepper to the skillet. Stir to combine.
• Bring to a boil, then reduce heat and allow to simmer (uncovered) for about 20 minutes, or until it reaches your desired thickness and noodle tenderness. Note, the longer you cook it the softer your noodles will be. If you like cheese, you can add your favorite shredded cheese to the dish and allow to melt before serving, or simply sprinkle with grated cheese (not factored into macros below)
NUTRITION INFO
(Per serving; recipe serves 4)
275 calories, 29g protein, 28g carbohydrates (2g fiber), 5g fat
RELATED CONTENT
Fit Fixins: Baked Eggplant Parmesan
Fit Fixins: Breakfast Potato Casserole
Fit Fixins: Baked Flounder Fra Diavolo
Fit Fixins: Snickerdoodle Cookies
Fit Fixins: Chicken & Waffle Sliders
ABOUT ALLISON FRAHN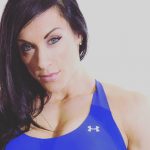 Allison is a five-time IFBB Figure Olympian who has a passion for healthy, yet delicious cooking. Allison owns Alli's Slim Pickins, Inc., a healthy food and recipe-based company. She is excited to share her years of experience with you and provide healthy recipes that proclaim her slogan: 100% Taste & 0% Guilt.