By Allison Frahn
Even though it's so easy to do, there's just something about making my own homemade soup that makes me feel so accomplished! Plus, the fresh ingredients make a world of difference. I took an ordinary tomato vegetable soup and gave it a spicy kick to create my Buffalo Chicken Soup! 🔥 It's perfect for a cold winter day. Enjoy!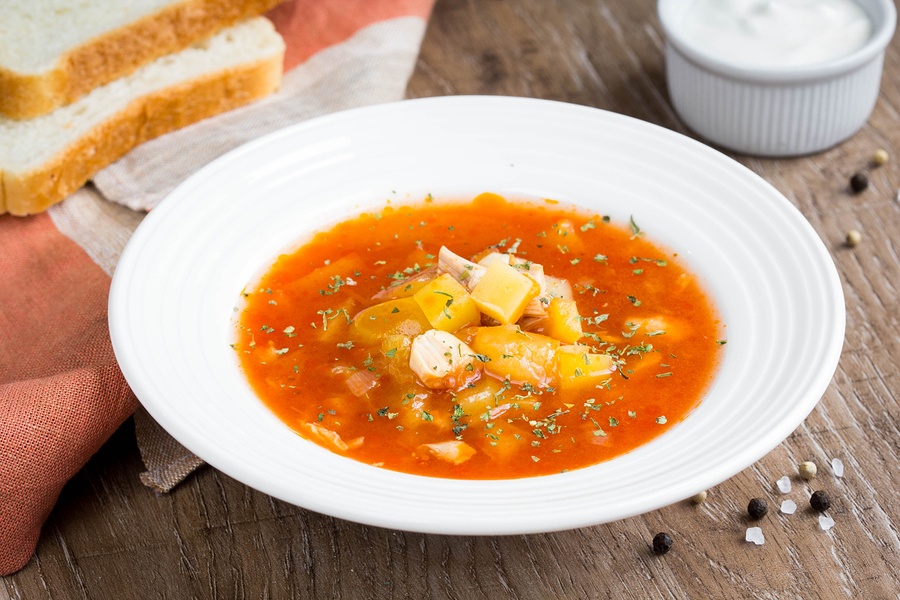 INGREDIENTS
• 1 pound cooked, skinless chicken breast, cut into chunks
• 2 cups low-sodium chicken stock
• 1 15oz can diced tomatoes
• 1 cup water
• 1/2 cup buffalo wing sauce
• 1 large Yukon gold potato, peeled and diced
• 3 celery stalks, diced
• 2 carrots, sliced
• 1 small onion, diced
• 1 tbsp ranch seasoning
• 1 tsp each salt and pepper, or to taste
PREPARATION
• Spray a pan with non-stick cooking spray and sauté celery, carrots, and onion over medium heat until the onions are translucent and the veggies are tender. Remove the pan to a cool burner.
• Place a large stock pot on the burner over medium heat and combine chicken stock, tomatoes, water, buffalo sauce, potato, ranch seasoning, and salt and pepper. Bring to a boil and then simmer for 30 minutes.
• Add the chicken, celery, carrots, and onion to the stock pot and stir. Cook for an additional 5 minutes.
• Top with parsley and a dollop of light bleu-cheese dressing or sour cream (optional). Enjoy!
NUTRITION INFO
(Per serving; recipe serves 4)
250 calories, 30g protein, 28g carbohydrates (4g fiber), 3g fat

RELATED CONTENT
Fit Fixins: Hasselback Baked Potato
Fit Fixins: Healthified Pumpkin Pie
Fit Fixins: Low Carb Omelette Wrap
Fit Fixins: Baked Autumn Apple Crumble
Fit Fixins: Roasted Butternut Chicken Bake
ABOUT ALLISON FRAHN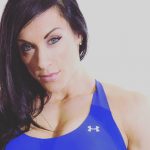 Allison is a five-time IFBB Figure Olympian who has a passion for healthy, yet delicious cooking. Allison owns Alli's Slim Pickins, Inc., a healthy food and recipe-based company. She is excited to share her years of experience with you and provide healthy recipes that proclaim her slogan: 100% Taste & 0% Guilt.
Want more recipes? Purchase Ali's recipe e-book here!