By Allison Frahn

How many times have you eaten eggs? How many times have you eaten rice cakes? But…have you ever paired them together? I know that it might seem odd at first but, trust me – it works wonderfully. The crispy texture of the rice cake complements the fluffy, creamy egg whites perfectly! I know you're now probably thinking that your egg whites are never creamy – well, I have a secret ingredient in this recipe. Enjoy!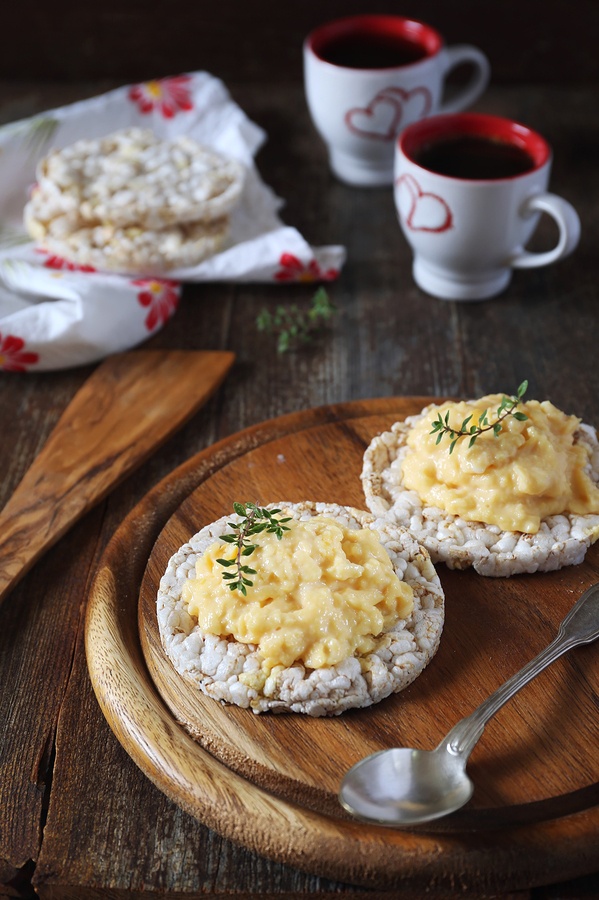 INGREDIENTS
• 2 plain rice cakes
• 1 extra large egg
• 1/2 cup whites (or 4 more egg whites)
• 1/4 cup low-fat sour cream (this special ingredient adds a subtle yet tangy flavor and creaminess)
• 2 tbsp parmesan cheese
• salt and pepper, to taste
PREPARATION
• Put the rice cakes onto a serving plate. Set aside.
• In a large bowl, whisk together the egg, egg whites, sour cream, parmesan cheese, salt and pepper. Whisk for about a minute, or until the mixture is light and fluffy.
• Coat a large skillet with non-stick cooking spray. Place over medium-heat.
• Pour the egg mixture into the pan and cook, stirring frequently with a spatula, just until the eggs are firm. NOTE: the longer that you cook the eggs, the drier they will be.
• Divide the mixture in half and dollop onto the center of each rice cake. Enjoy!
NUTRITION INFO
(Per serving; recipe makes 2)
200 calories, 16g protein, 17g carbohydrates (1g fiber), 8g fat

RELATED CONTENT
Fit Fixins: Zesty Low Fat Lemon Bars
Fit Fixins: Firecracker Chicken Meatballs
Fit Fixins: PB Chocolate Chip Energy Balls
Fit Fixins: Light N' Zesty Cilantro Lime Coleslaw
Fit Fixins: Salmon Raspberry Arugula Roll Ups
ABOUT ALLISON FRAHN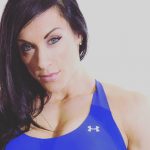 Allison is a five-time IFBB Figure Olympian who has a passion for healthy, yet delicious cooking. Allison owns Alli's Slim Pickins, Inc., a healthy food and recipe-based company. She is excited to share her years of experience with you and provide healthy recipes that proclaim her slogan: 100% Taste & 0% Guilt.
Want more recipes? Purchase Ali's recipe e-book here!