By Allison Frahn

These are not your traditional meatballs! Typically, meatballs are made from a fattier cut of ground meat and on top of that are fried in oil before placing in the sauce to finish cooking. Well, my meatballs are made from extra lean ground chicken and I use cooking spray to give that nice browned flavor. Aside from being healthier, they are packed with a spicy kick that you will just love. Enjoy!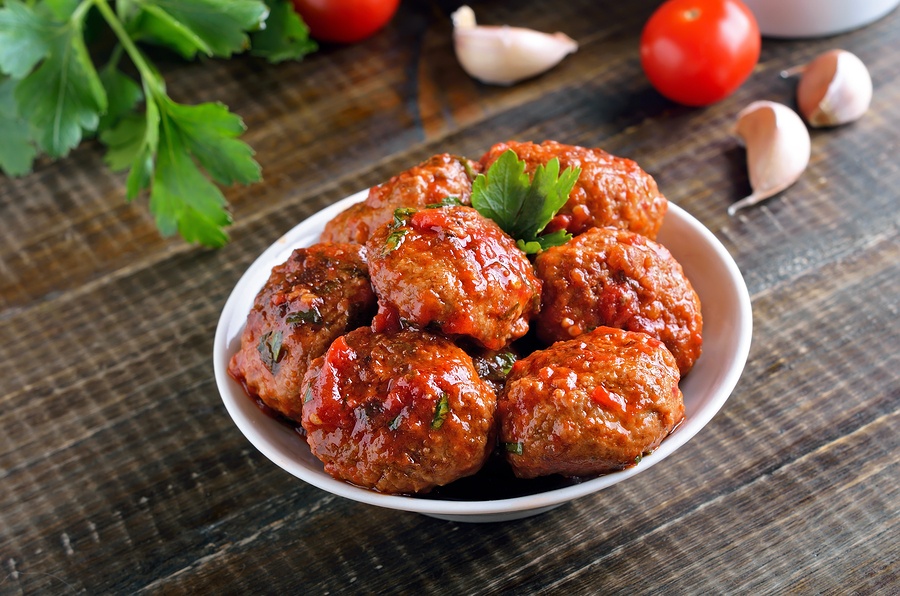 INGREDIENTS
• 1 pound extra lean ground chicken breast
• 1/2 cup oats, ground
• 1 large egg
• 1/4 cup finely chopped onion
• 2 tbsp chopped fresh parsley
• 2 tsp freshly grated ginger root
• 1 tsp salt
• 1/2 tsp paprika
• 1/2 tsp red chili flakes
For the Sauce:
• 1 cup crushed Italian tomatoes (use a good brand, as this will make a big difference)
• 1/4 cup water
• 2 tbsp Sriracha sauce, add more or less depending upon desired heat
• 2 tbsp granulated sweetener
• 2 tbsp tomato paste
• 1 tbsp light soy sauce
• 1/4 cup chopped fresh parsley
• 2 tsp minced garlic
• 2 tsp freshly grated ginger root
• 1 tsp salt
PREPARATION
• Combine all the meatball ingredients in a food processor or a large mixing bowl and combine well.
• Form into 8 meatballs.
• Spray a large skillet with non-stick cooking spray and place over medium high heat. Add meatballs and cook until browned on all sides, flipping as needed.
• In a bowl, mix together all sauce ingredients. Add to the skillet and simmer on medium heat until meatballs are cooked through and the sauce reduces and thickens to coat the meatballs.
• Serve with your choice of sides. Enjoy!
NUTRITION INFO
(Per 2 meatballs; recipe makes 8)
220 calories, 32g protein, 17g carbohydrates (3g fiber), 3g fat

RELATED CONTENT
Fit Fixins: PB Chocolate Chip Energy Balls
Fit Fixins: Light N' Zesty Cilantro Lime Coleslaw
Fit Fixins: Salmon Raspberry Arugula Roll Ups
Fit Fixins: Strawberry Cream Cheese French Toast Sandwich
Fit Fixins: Low Carb Spaghetti With Meat Sauce
ABOUT ALLISON FRAHN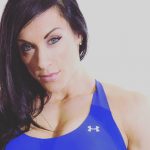 Allison is a five-time IFBB Figure Olympian who has a passion for healthy, yet delicious cooking. Allison owns Alli's Slim Pickins, Inc., a healthy food and recipe-based company. She is excited to share her years of experience with you and provide healthy recipes that proclaim her slogan: 100% Taste & 0% Guilt.
Want more recipes? Purchase Ali's recipe e-book here!