By Allison Frahn
In case you are not familiar with the term "primavera", it pertains to a dish being served with a mixture of fresh vegetables, i.e. Pasta Primavera at your favorite Italian restaurant. That means I can probably call almost anything that I make primavera since I'm constantly cooking with vegetables, but I digress.
In this recipe, I utilize the classic delicious cheese and broccoli combo but also added cauliflower for its buttery texture and asparagus for it's perfectly bitter notes. This Cheesy Casserole Primavera is versatile enough that it can be served as a main course for breakfast, lunch, and dinner, or even as a side dish. Enjoy!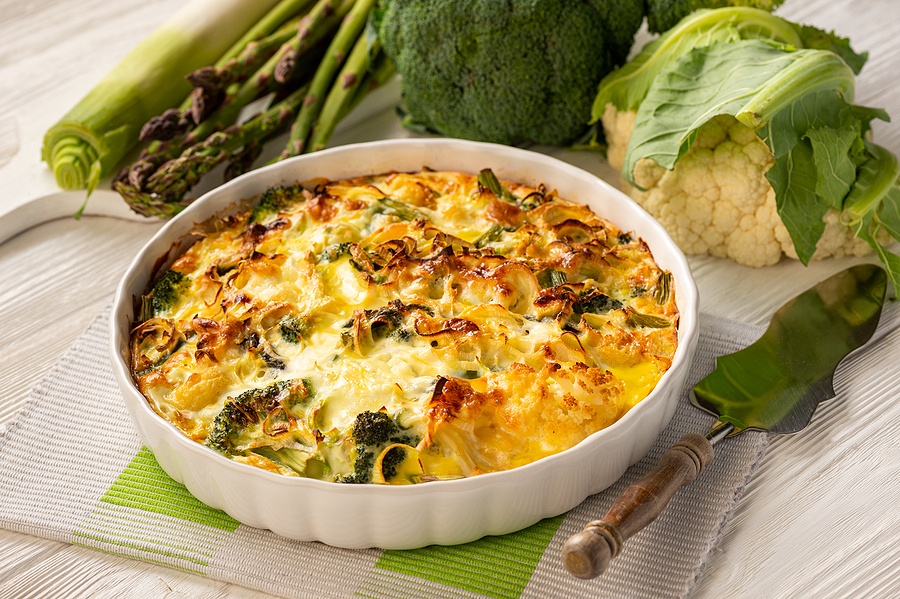 INGREDIENTS
• 2 1/2 cups fresh broccoli florets, chopped (approx 1 giant bunch)
• 2 1/2 cups fresh cauliflower florets, chopped (approx 1 head)
• 1 cup fresh asparagus, chopped
• 1 cup low-fat shredded cheese
• 1 cup unsweetened cashew milk (or your preferred milk)
• 4 egg whites
• 3 large eggs
• 1/3 cup low fat cream cheese
• 2 tsp Dijon mustard
• 1 tbsp coconut flour
• 1 tsp ground black pepper
• 1/2 tsp onion powder
• 1/4 tsp salt
PREPARATION
• Blanch the broccoli, cauliflower and asparagus by bringing a large pot of salted water to a boil. Add the broccoli florets and boil for 2 minutes before adding the cauliflower and asparagus. Boil an additional 2 minutes or until tender enough to pierce with a fork but still firm. Strain and rinse with cold water right away to stop the cooking process.
• Preheat oven to 425°Fahrenheit.
• Spray a casserole dish with non-stick cooking spray. Arrange the vegetables evenly into the dish and sprinkle with ½ cup of the shredded cheese. Set aside.
• Place a saucepan over medium heat and add cashew milk, cream cheese, Dijon mustard, coconut flour, onion powder, salt and pepper, stirring constantly until smooth, thick and bubbly.
• Pour the milk and cream cheese mixture evenly over the veggies to ensure that all the pieces get coated.
• Whisk together the eggs and then pour over the top of the casserole. Sprinkle the remaining ½ cup of cheese on top.
• Bake in the oven for 20 minutes, or until cooked through and nice and golden brown. Let sit for 10 minutes to set before serving. Enjoy!
NUTRITION INFO
(Per serving; recipe serves 4)
270 calories, 23g protein, 15g carbohydrates (5g fiber), 13g fat
RELATED CONTENT
Fit Fixins: Beef & Snowpeas Stir Fry
Fit Fixins: Baked Apple Blondies
Fit Fixins: Pico De Gallo Stuffed Avocado
Fit Fixins: Pancake Cereal
Fit Fixins: Zesty Beef & Tomato Stuffed Eggplant
ABOUT ALLISON FRAHN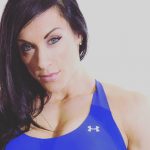 Allison is a five-time IFBB Figure Olympian who has a passion for healthy, yet delicious cooking. Allison owns Alli's Slim Pickins, Inc., a healthy food and recipe-based company. She is excited to share her years of experience with you and provide healthy recipes that proclaim her slogan: 100% Taste & 0% Guilt.