By Allison Frahn

Cheesecake is one of the most popular desserts, yet it is also one of the most indulgent as it is often super rich and high in fat and calories. Yet, the interesting thing is that it's also one of the easiest to recreate into a healthy version by the very nature of the ingredients alone.
By modifying the types of cheese used and replacing the ingredients, you still get the coveted cheese flavor without the excess calories. Now, as with anything it's good to treat yourself to the "real deal" on occasion, but if you want a treat any day of the week while still watching your waistline – this is the one for you. Enjoy!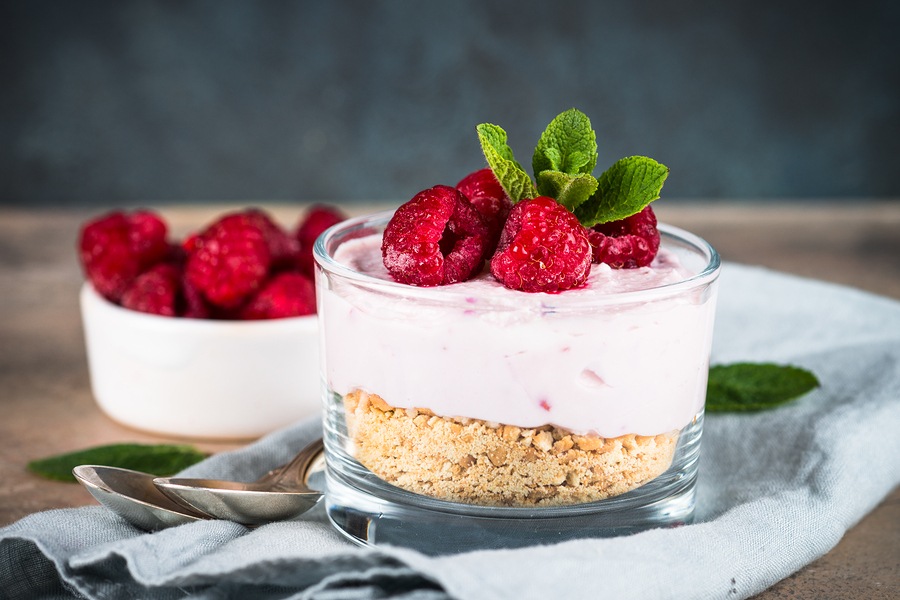 INGREDIENTS
• 1/2 cup nonfat Greek yogurt
• 1/2 cup fresh raspberries
• 1/3 cup Cool Whip Lite topping
• 1 scoop nPower Nutrition Isolate Vanilla Cupcake protein
• 2 oz reduced fat cream cheese
• 2 tbsp granulated sweetener
• 1/4 tsp vanilla extract
Crust:
• 1/4 cup graham cracker crumbs
• 1/2 scoop nPower Nutrition Isolate Vanilla Cupcake protein
• 2 tbsp crushed almonds
• Pinch salt
PREPARATION
• Make the crust first by combining graham cracker crumbs, protein powder, almonds, coconut oil, and salt into a food processor and pulse to blend for a few seconds.
• Evenly divide and put half of the crumb mixture into the bottom of two glasses (or bowls). Set aside.
• Now make the filling by putting yogurt, Cool Whip, protein power, cream cheese, sweetener, vanilla extract, and 4 raspberries into the same food processor and blend until whipped and fluffy.
• Evenly spoon the whipped filling into each cup on top of the graham crumb mixture and then top with the fresh raspberries.
• Put in the fridge and let set for at least 30 minutes to set. Enjoy!
NUTRITION INFO
(Per cheesecake; recipe makes 2)
310 calories, 28g protein, 29g carbohydrates (4g fiber), 9g fat

RELATED CONTENT
Fit Fixins: Strawberry Jam Thumbprint Cookies
Fit Fixins: Grilled Stuffed Zucchini Rolls
Fit Fixins: Kimchi 101
Fit Fixins: Slow Cooker Beef Goulash
Fit Fixins: Baked Broccoli Cheese Bites
ABOUT ALLISON FRAHN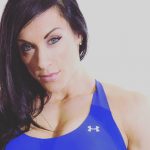 Allison is a five-time IFBB Figure Olympian who has a passion for healthy, yet delicious cooking. Allison owns Alli's Slim Pickins, Inc., a healthy food and recipe-based company. She is excited to share her years of experience with you and provide healthy recipes that proclaim her slogan: 100% Taste & 0% Guilt.
Want more recipes? Purchase Ali's recipe e-book here!