By Allison Frahn

Breakfast can be a difficult meal to get your family to enjoy, especially if you typically tend to rush in the mornings. Having convenient, healthy options on hand are key in these situations. These Apple Carrot Cake Muffins are perfect for a grab-and-go breakfast on the run.
Not only are they delicious, but they are hearty enough keep you satisfied until your next meal. Even better, it's a fantastic way to get some fruit, veggies, and fiber into your children's diet! Enjoy!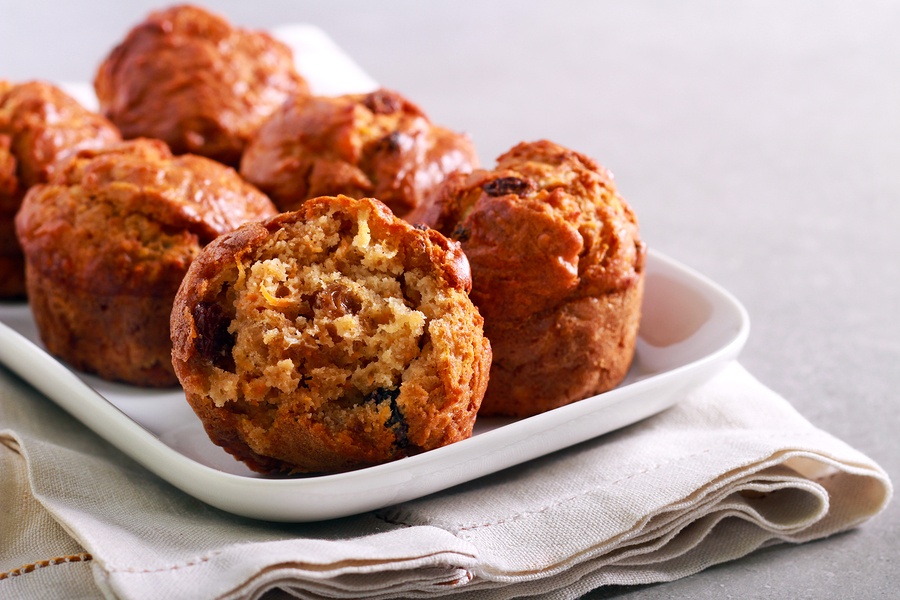 INGREDIENTS
• 1 cup white whole wheat flour
• 1 cup old-fashioned oats
• 1 tbsp ground cinnamon
• 1 tsp baking soda
• 1/2 tsp salt
• 1/2 tsp nutmeg
• 1/2 cup sugar free maple syrup
• 1/3 cup egg whites
• 1/4 cup light butter, softened at room temperature
• 3 tbsp coconut oil liquid, or softened at room temperature
• 3/4 cup grated carrots
• 1 Granny Smith apple, grated
• 3 tbsp raisins
• 3 tbsp chopped walnuts
PREPARATION
• Preheat the oven to 350 degrees Fahrenheit. Spray a jumbo muffin tin with non-stick cooking spray. Set aside.
• In a large bowl, combine whole wheat flour, oats, ground cinnamon, baking soda, and salt. Mix to combine.
• In a separate bowl, whisk together egg whites, maple syrup, butter, and coconut oil. Mix in the carrots and grated apple. Pour this mixture into the bowl with the dry ingredients and mix until just combined.
• Stir in raisins, and walnuts.
• Spoon the batter evenly into each of the jumbo muffin cups.
• Bake for 35 minutes, or until a toothpick inserted into the center comes out clean and muffins are golden brown.
• Remove from oven and let sit to cool before serving. Enjoy!.
NUTRITION INFO
(Per muffin; recipe serves 6)
290 calories, 7g protein, 32g carbohydrates (5g fiber), 15g fat
RELATED CONTENT
Fit Fixins: Grilled Romaine BLT
Fit Fixins: Cinnamon Pumpkin Blondies
Fit Fixins: Cheddar Tomato Turkey Burgers
Fit Fixins: Pumpkin Pie Parfait
Fit Fixins: Strawberries N' Cream Pancakes
ABOUT ALLISON FRAHN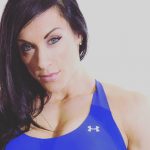 Allison is a five-time IFBB Figure Olympian who has a passion for healthy, yet delicious cooking. Allison owns Alli's Slim Pickins, Inc., a healthy food and recipe-based company. She is excited to share her years of experience with you and provide healthy recipes that proclaim her slogan: 100% Taste & 0% Guilt.
Want more recipes? Purchase Ali's recipe e-book here!