By Allison Frahn
There are so many delicious dishes out there that have excess calories and fat, simply due to the ingredients chosen to prepare them. Thankfully, there are so many healthier alternatives; all it takes is a few extra minutes to plan out your substitutions. These Goat Cheese Primavera Quichettes are a perfect example, as I swap almond milk for half and half, egg whites for some of the yolks, and ditch the crust. They are just as yummy with a fraction of the calories. Enjoy!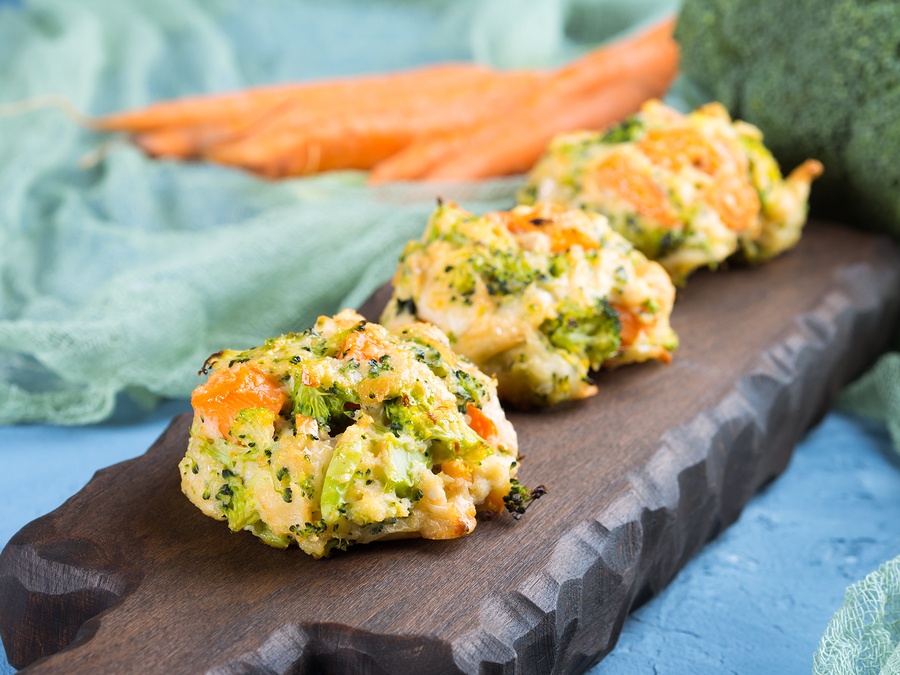 INGREDIENTS
• 1 1/2 cups broccoli, finely chopped
• 1 small carrot, finely diced
• 1 small orange bell pepper (or any color), finely chopped
• 1 tbsp fresh thyme, chopped
• 2 cloves garlic, minced
• 1 cup egg whites
• 2 large eggs
• 3/4 cup unsweetened almond milk
• 1/4 cup plain nonfat Greek yogurt
• 3/4 cup goat cheese, crumbled
• 2 tbsp grated parmesan cheese
• 1 tbsp coconut flour
• salt and pepper, to taste
PREPARATION
• Preheat oven to 350 degrees Fahrenheit.
• Heat a large skillet over medium-high heat. Spray with non-stick cooking spray and add chopped broccoli, carrots, bell pepper, roasted garlic, thyme, and a pinch of salt and pepper.
• Stirring frequently, cook for about 7 minutes or until veggies are tender and fragrant. Spoon into a bowl and set aside while you prepare the egg mixture.
• Spray a 12-cup muffin tin with nonstick spray. Set aside.
• In a large bowl, whisk together the eggs, egg whites, almond milk, yogurt, coconut flour, salt, and pepper together until thoroughly combined. Divide and spoon the veggie mixture evenly into each of muffin cups. Then spoon 1 tablespoon of crumbled goat cheese into each muffin cup on top of the veggies. Lastly pour the egg mixture on top and then sprinkle with grated parmesan cheese.
• Bake for about 25 minutes or until quichettes are firm and slightly golden brown. Allow to cool for 10 minutes before serving. Enjoy!
NUTRITION INFO
(Per 2 quichettes; recipe serves 6)
150 calories, 14g protein, 6g carbohydrates (1g fiber), 8g fat
RELATED CONTENT
Fit Fixins: Chipotle Lime Cauliflower Steaks
Fit Fixins: Spicy Quinoa Stuffed Poblano Peppers
Fit Fixins: Apple Carrot Cake Muffins
Fit Fixins: Grilled Romaine BLT
Fit Fixins: Cinnamon Pumpkin Blondies
ABOUT ALLISON FRAHN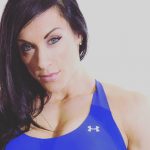 Allison is a five-time IFBB Figure Olympian who has a passion for healthy, yet delicious cooking. Allison owns Alli's Slim Pickins, Inc., a healthy food and recipe-based company. She is excited to share her years of experience with you and provide healthy recipes that proclaim her slogan: 100% Taste & 0% Guilt.
Want more recipes? Purchase Ali's recipe e-book here!