By Allison Frahn
It doesn't require hours to prepare a healthy meal that tastes absolutely delicious – in fact, sometimes it just takes minutes! A perfect example of this is the now famous overnight oats.
The variations that you can create for this dish are truly endless with the varieties of milk, spices, fruits, nuts, seeds, sweeteners, etc. that you can combine in order to constantly change it up. One of my simple favorites is Raspberries & Cream Overnight Oats, as it is sweet, savory, creamy and just yummy! It takes just minutes to prepare. Pop it in your fridge overnight for a quick and satisfying breakfast in the morning (or any time of day, really). Enjoy!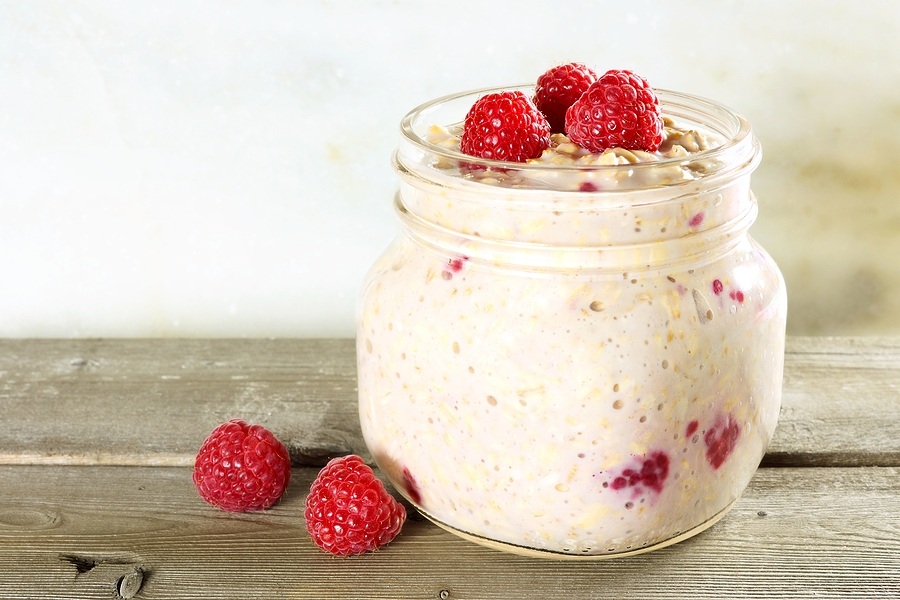 INGREDIENTS
• 1/2 cup oats
• 1/2 cup fresh raspberries
• 1/2 cup almond milk (or milk of your choice)
• 1/4 cup nonfat Greek yogurt
• 1/4 cup Cool Whip Lite topping
• 1 scoop nPower Nutrition Isolate Vanilla Cupcake Whey Protein
• 1 oz nonfat cream cheese
• 1 tbsp granulated sweetener, or to taste
• 2 tsp coconut flour
• 1/8 tsp almond extract
• salt, to taste
PREPARATION
• In a mixing bowl, whisk together Greek yogurt, cream cheese, Cool Whip topping, protein powder, and sweetener until well-combined. Add fresh raspberries and use a fork to gently mash up.
• Transfer to a jar (or you can use a Tupperware container with a lid) and add oats, almond milk, coconut flour, almond extract, and salt. Mix well to combine. Cover and refrigerate overnight or at least 5-6 hours. Top with additional fresh raspberries if you want. Enjoy!
NUTRITION INFO
(Per serving; recipe makes 1)
445 calories, 36g protein, 55g carbohydrates (10g fiber), 9g fat
RELATED CONTENT
Fit Fixins: Chili Lime Steak Fajitas
Fit Fixins: Zucchini Crepe Quesadillas
Fit Fixins: Low Carb Rainbow Pizza
Fit Fixins: Blueberry Frozen Yogurt Popsicle Cups
Fit Fixins: Ranch Tuna Salad Stuffed Tomatoes
ABOUT ALLISON FRAHN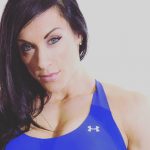 Allison is a five-time IFBB Figure Olympian who has a passion for healthy, yet delicious cooking. Allison owns Alli's Slim Pickins, Inc., a healthy food and recipe-based company. She is excited to share her years of experience with you and provide healthy recipes that proclaim her slogan: 100% Taste & 0% Guilt.